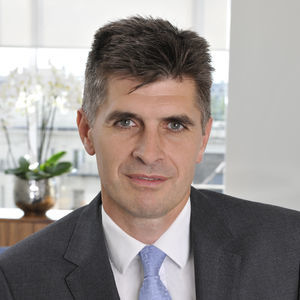 The team at Wellesley Petroleum can see a crossroads up ahead.
When the Norwegian company was set up in 2015 with the backing of private-equity firm Blue Water Energy (BWE), it was expected to explore, appraise and then sell.
It was not expected to operate projects and guide them through the development stage, according to BWE founding partner Graeme Sword.
Mr Sword knew Wellesley's team from their days at Revus and Agora and came up with a business plan with Chris Elliott, the Stavanger-based oil firm's boss.
Mr Sword had confidence in the group's subsurface expertise and believed it could outperform the market.
But the onset of the oil industry downturn slashed exploration budgets at companies who could previously have been expected to partner Wellesley.
The explorer had to grab the bull by the horns to meet its ambitious target of participating in 25 wells in five years.
Mr Sword said: "The downturn caused us to shift our model. Rig and drilling costs went down, which was positive, but most exploration budgets for operators were slashed.
"We wanted to take advantage of lower costs, but operators put exploration on hold, which was frustrating.
"We qualified as an operator last year, and that has helped us speed up drilling."
Mr Sword said it was unusual enough for a private-equity firm to get involved in exploration, which is hit and miss at the best of times.
When you drill, you either find a commercial discovery – or you hit dust.
But explorers have a wider margin of error in Norway, a country with a reimbursement system for exploration costs.
Mr Sword said: "Private equity doesn't normally like exploration, because of its binary nature, but we felt we could make it work in Norway."
The company has stepped up its activity this year, participating in six wells so far, three of which were as operator.
Its latest campaign was executed in "record time", from licence award to drilling.
The result was the identification of up to 115 recoverable barrels from the previously "stranded" Norwegian North Sea Grosbeak reservoir, which could be big enough to justify a standalone development.
Mr Sword said Grosbeak "took skill to piece together".
"Wellesley is a new operator, but its drilling performance in terms of time and efficiency has been fantastic," he said.
"The company has proven to be a best-in-class operator of exploration wells.
"We're debating what to do next. Wellesley started out as a non-operator which would explore, appraise and sell.
"The company has become an operator. We need to decide whether there is more value in taking this to production, or is it better for others to do that?"
Mr Elliott said: "That's a debate we've got to have. We have options. Because we're operating Grosbeak at a higher equity we can control the pace of development and raise capital by selling down parts.
"We could sell completely but we've shown we're a good operator of wells. We could decide to take this forward as a development opportunity.
"We need to decide in the next year. All options are on the table."
He added: "We have an opportunity to get more involved in developments, but what we're not going to do is stop exploring.
"We're already thinking about the next exploration campaign."
Mr Sword said Wellesley's approach would help address North Sea industry's dearth of new projects.
"In a market where exploration budgets have been slashed, most oil companies have been focused on bringing big developments on stream," he said.
"Not much attention has been paid to what happens once those fields are producing. What's the next development phase?
"Industry is short of discoveries, but we've been counter cyclical. When people need to fill the projects hopper, we will be able to feed in some interesting developments."
Recommended for you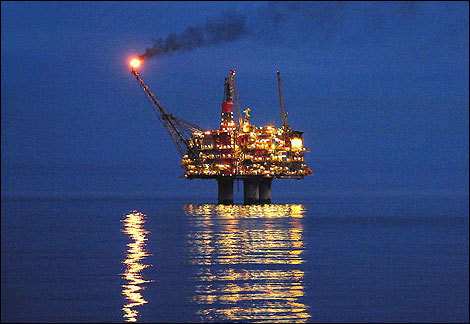 North Sea climate checkpoint slammed as 'wave-through test'