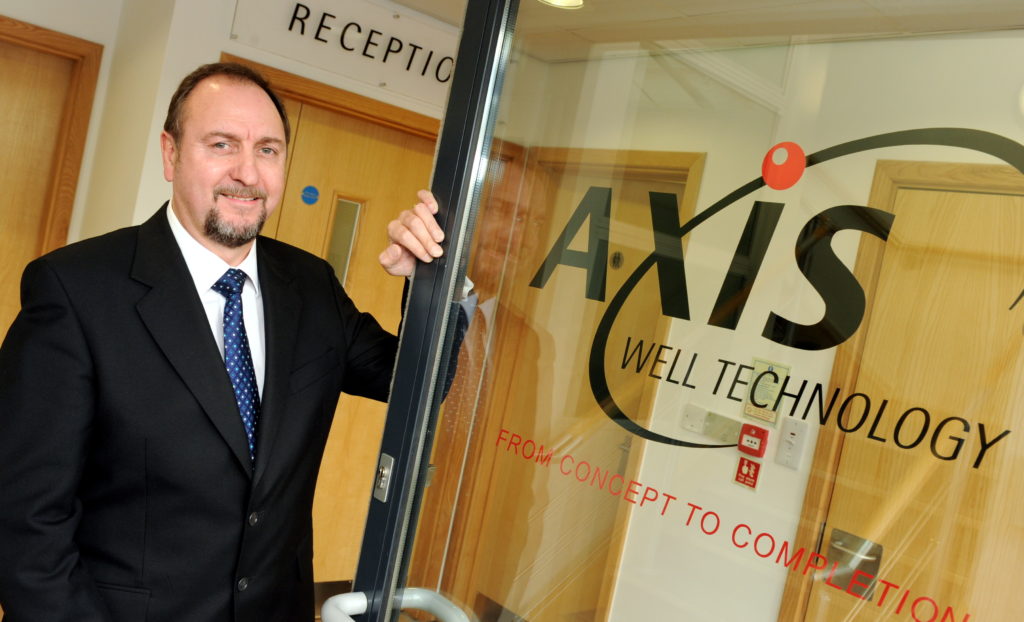 The boss of an Aberdeen oil field services consultancy has urged operators to ease the pressure on the supply chain after another challenging year for industry.
Axis Well Technology chief executive Jim Anderson said customers were still demanding services and products at unsustainably low prices.
Mr Anderson said the squeeze on suppliers had been tighter in the UK North Sea than in other basins across the globe.
Axis has made a "big international push" and attracted new customers to improve its financial performance, he said.
The company provides consultancy services spanning the oil and gas asset life cycle from exploration to abandonment.
It operates across all oil producing regions, apart from Australia, and opened a new office in Abu Dhabi in 2017.
The management team's strategy appears to be paying off. Accounts published by Companies House show that Axis returned to the black in the year to January 31, 2018, recording pre-tax profits of £1.48 million.
Axis, whose north-east offices are in Aberdeen and Westhill, Aberdeenshire, reported pre-tax losses of £32,000 a year earlier.
Revenues increased by 37% to £18.2m in 2017-18.
Mr Anderson said the results provided some evidence that market conditions were improving.
He also said the firm was in "recruitment mode", having hired 12-14 people in the last 10 months, mainly in the north-east.
The business now has a 155-strong team of full-time staff members and associate consultants.
In its pre-downturn heyday, the company could call upon 160-165 people, but the figure dropped to just over 100 during the "depths of the recession".
Despite the upturn in Axis's fortunes, Mr Anderson accused oil producers of "hanging onto profits" at the supply chain's expense.
He said: "Operators are still paying rates based on $28 oil. They are posting fantastic profits, but there is a lack of willingness to work with the supply chain. A lot of pressure is being put on.
"Prices are still 'soft' in the UK continental shelf and customers need to work with us. Some are closing the door completely. That's why we've had a big international push."
Mr Anderson is encouraged by the recent spate of acquisitions of mature North Sea assets by private-equity backed firms motivated by a desire to prolong production.
Axis was launched by Mr Anderson, with just five employees, in 2001.
The group is a former Offshore Achievement Awards winner, landing the gong for great large company in March 2013.
It also enjoyed success at the 2014 Oil and Gas UK Awards, scooping one of the top honours for small and medium-sized firms.
Mr Anderson, who has also been a finalist in the Ernst and Young Entrepreneur of the Year Awards in the past, was born and brought up at Strichen, in Aberdeenshire.
He served as an apprentice agricultural engineer, but moved into oil and gas and joined US firm Schlumberger in 1981, where he stayed until 1998, working around the world and specialising in dealing with high-pressure, high-temperature wells.
He left Schlumberger to become a consultant before setting up Axis.
Axis was acquired by a private-equity firm, Elysian Capital, for an undisclosed sum in 2013.
Mr Anderson said Elysian had been very supportive during the downturn and was fully behind the management team at Axis.
Recommended for you

Exc: North Sea drillers warn of rig exodus amid 'minimal opportunity'