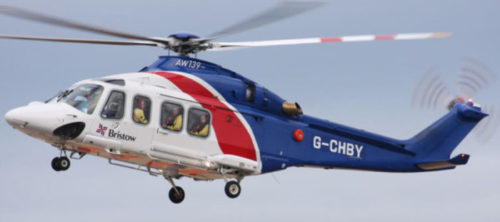 North Sea helicopter operator Bristow Group is buying an international rival for £430 million.
US-based Bristow said yesterday its merger with another American company, Columbia Helicopters, would give it more financial muscle, a more diverse fleet and customer base and "significant" revenue opportunites.
Founded in 1957 by Wes Lematta and headquartered in Aurora, Oregon, Columbia employs more than 800 people in operations in the US, Canada, Afghanistan and New Guinea.
During the year to September 30, 2018, the company notched up about £90m in earnings before interest, taxes, depreciation and amortisation on revenue of around £215.6m.
Columbia will continue to operate under its own name as a subsidiary of Bristow after the deal completes, with both sides expecting this to happen before the end of 2018.
Bristow chief executive Jonathan Baliff said: "Columbia's specialised heavy-lift capabilities are highly complementary to Bristow's offshore capabilities. .
"We believe we will be able to utilize our UK SAR (search and rescue) expertise to build our combined business in the growing US government and industrial end-markets, where Columbia has deep experience."