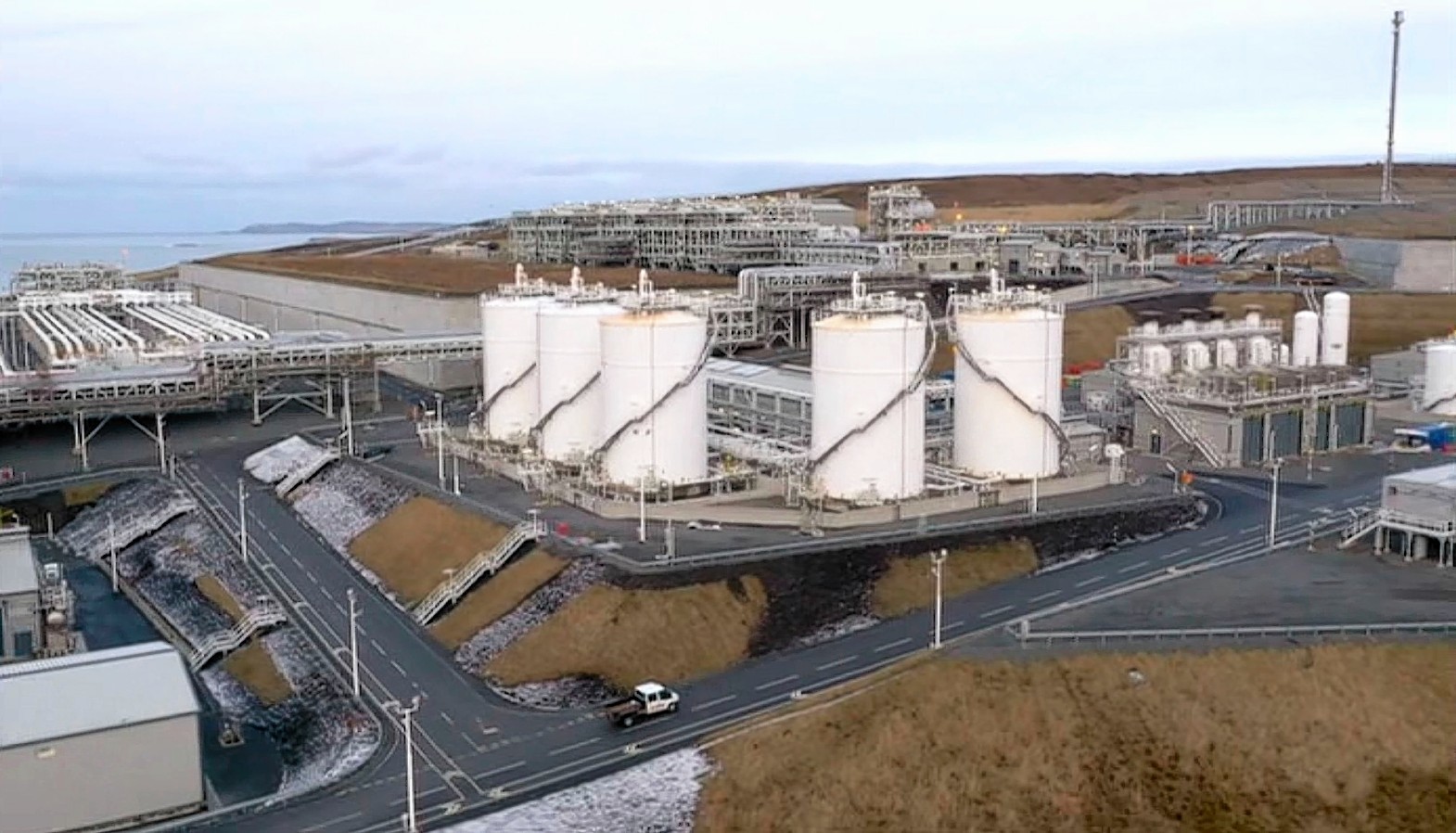 Island leaders have voiced concerns about the populations of the smaller Shetland islands as it emerged a major employer is offering relocation packages that could encourage people to move away.
The issue also sparked renewed calls for "fixed links" – bridges and tunnels – rather than ferries to connect the smaller islands with the Shetland Mainland.
Members of staff who don't live within a "commutable distance" of the Shetland Gas Plant – as well as new applicants – could be tempted to move to Mainland by the offer of a substantial relocation package by operator Total.
North Isles councillor Alec Priest told a meeting of transport partnership ZetTrans this week that he was "almost losing sleep" over the idea of people being offered money – thought to be one year's wages – to move out of Unst, Yell and Whalsay.
He claimed the company has issues with the reliability and the timetabling of Shetland's inter-island ferries for getting people to work for long shifts, as well as the fact that island workers are unable to be on call during the night.
A spokesperson for Total confirmed it is offering relocation packages to members of staff who "work at the Shetland Gas Plant but who don't live within commutable distance of it".
Total recently ran a recruitment drive for jobs at the gas plant with a relocation package on offer to encourage people to move to Shetland, but it has been extended to residents in the North Isles and Whalsay.
Mr Priest said he did not blame Total, but instead called for the Scottish Government to improve infrastructure.
He added: "If we had fixed links then we wouldn't be in this situation.
"I know [ZetTrans chairman and lead officer] Ryan Thomson and Michael Craigie are lobbying the Scottish Government quite hard to get fixed links into the national transport strategy, as the SIC does need the Scottish Government to take responsibility for our future transport provision in the isles."
It comes as the longstanding issue of building a fixed link to Whalsay was raised again this week by residents in the local media.
Former Scottish transport minister Humza Yousaf agreed back in 2016 to look into integrating fixed links into the National Transport Strategy Review, but there remains a lack of clarity over the government's position.
A spokesperson for Total said: "Total E&P UK is currently recruiting for posts at the Shetland Gas Plant. These positions are advertised across the UK and as part of encouraging people to apply we offer successful candidates a relocation package to Shetland.
"We are also offering relocation packages to other Total members of staff who work at the Shetland Gas Plant but who don't live within commutable distance of it."
Mr Thomson said it was "beyond belief" that the relocation package could be offered to islanders, adding it was something that should be "wholeheartedly condemned".
Recommended for you
X

Brimmond Group at ADIPEC