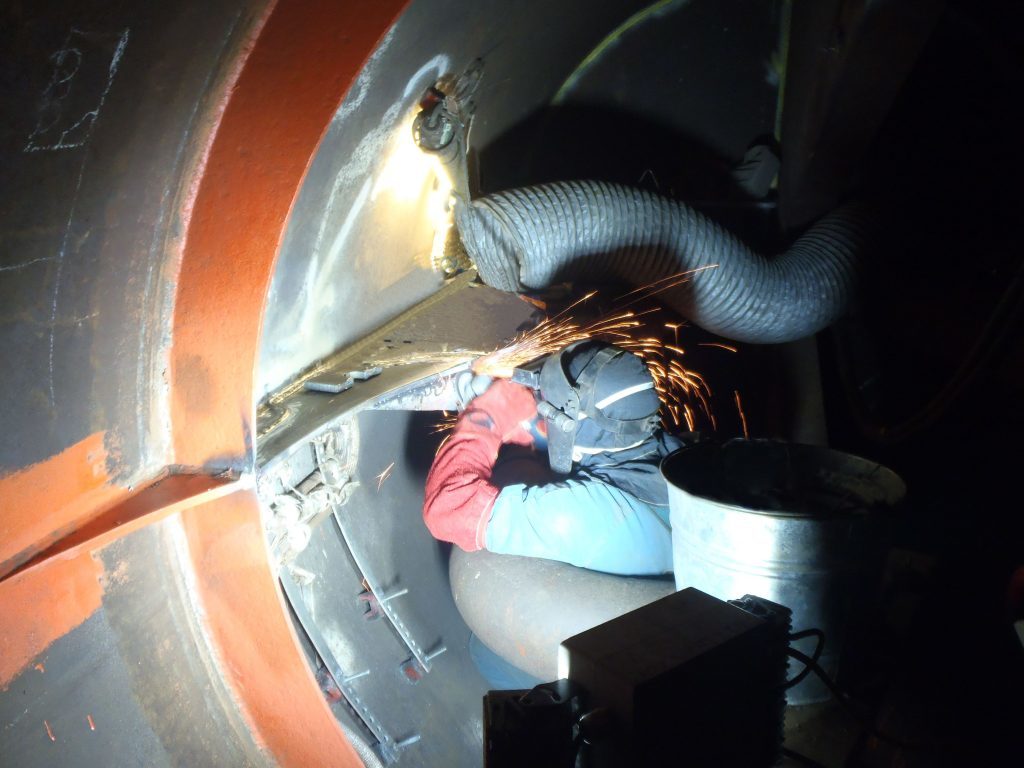 Stonehaven-based Whittaker Engineering reported a 53% jump in turnover as the recovery of the oil and gas sector continued last year.
The family-run firm employs more than 120 staff including design engineers, fabricators, welders, machinists and mechanical fitters.
Newly published company accounts show the company made £15.3 million for the year ending December 31 2017, compared to £10m in 2016.
Whittaker, which was founded by Ken and Janet Whittaker in 1983, made a pre-tax profit of £224,386 compared to a loss of £382,286 in 2016.
Mr Whittaker said: "We have come out of the downturn quicker than we anticipated.
"We've looked for new customers and gone into new technologies and we've managed to see a rebound."
Among the firm's major investments have been in robotic welding equipment and the firm has diversified into other sectors.
It is also looking to develop a site in Montrose which will be used to house fabrication services.
"We are also the only firm which has class approval for welding inside a ship's hull when there's cold water on the outside," Mr Whittaker continued.
"We use induction heating to heat up the hull.
"We are making the heat exchangers and solar collectors for a Horizon 2020 solar power project.
"Looking ahead, we have bought a site in Montrose but the building needs a lot of work and that's still in the planning stages."
Whittaker is proud of its apprenticeship scheme and takes on between four and six apprentices a year.
Last year the firm's gross profit percentage decreased due to lower operational day rates in client contracts.
Debtors increased by 26% reflecting the longer time taken to receive payments.
The company is also looking to expand overseas, particularly with clients based in Africa for new build and rebuild of existing equipment.
Mr Whittaker added: "We've had a good year in 2018 and next year looks better again."