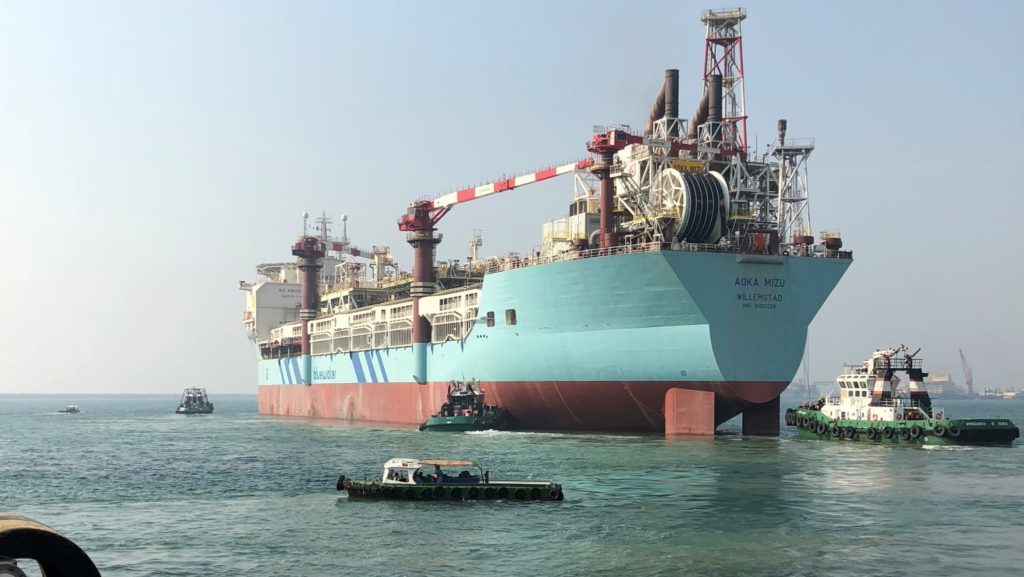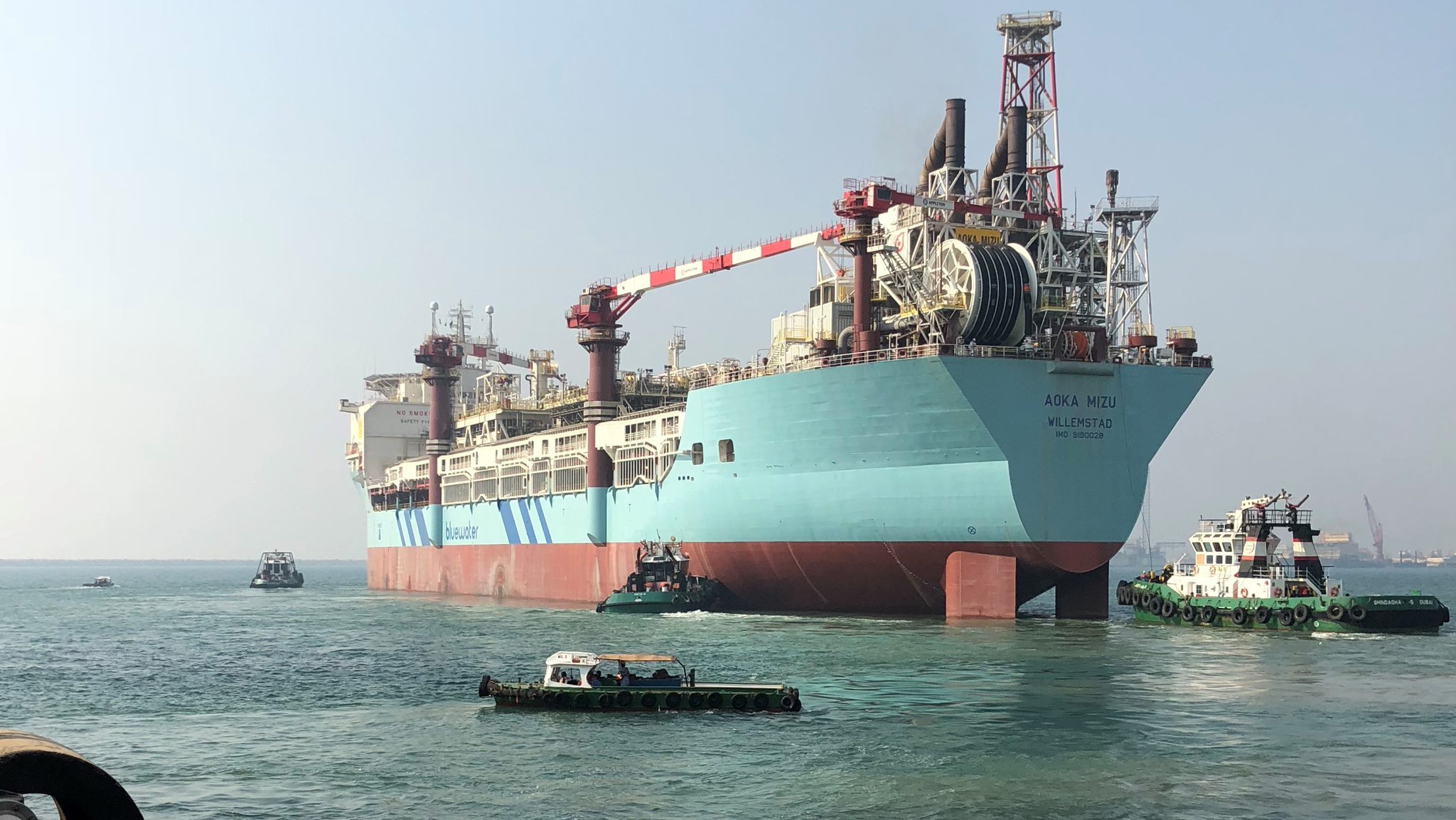 Despite the stopover at the Spanish port of Algeciras several days ago for fuel bunkering and a crew change being extended to carry out power generation auxiliary system repairs, Hurricane Energy's CEO, Dr Robert Trice says the production vessel Aoka Mizu should still be on station West of Shetland by Christmas.
If that is achieved, then Dr Trice is confident that first oil from the Lancaster field early production system will be achieved on schedule during during Q1 next year.
The repairs took less time than expected and, at noon yesterday the Aoka Mizu was off the north-west corner of Spain travelling at around eight knots and about to cross the Bay of Biscay en route to Rotterdam where it will pause for week or so.
The scheduled stopover is primarily to enable the fitting of its flare boom and for the removal of steel plating welded over the turret mooring buoy aperture in Abu Dhabi prior to the sea passage.
Then it becomes a question of waiting for a suitable weather window to enable the FPSO to be hooked-up to the production buoy which was installed in the Lancaster field West of Shetland last summer.
If the weather is reasonable enough after the Rotterdam work is complete then the preferred option is to head straight for the field and pick up the buoy. A minimum of around six hours is needed to complete the lift and lock task.
If conditions are poor, then back-up planning includes that FPSO transits to Lerwick, Shetland to wait on weather. From there it's only a short run to Lancaster when conditions become calm enough … up to 2m seas are acceptable.
"Weather forecasting for West of Shetland is generally excellent within a 5-7 day window. Whilst we're in Rotterdam we'll be monitoring the weather in detail, waiting for an opportunity to go," said Dr Trice.
"We need six hours to achieve hook-up … 12 hours tops. Even in tough winter weather there are periods of calm that we can take advantage of.
"And even if it's on Christmas Day we're keen to get it out there!
"Once hooked-up the next stage is final commissioning … getting everything ready prior to turning the taps on and then first oil."
The beauty of the approach taken by Hurricane with its FPSO contractor Bluewater which owns the ship is that the buoy incorporates the full mooring spread and production risers needed for the EPS trial, hence the anticipated short hook-up.
Meanwhile, on terra firma, Hurricane has just relocated its Aberdeen operation to Consort House where there is capacity for a headcount of around 70, including a team from Petrofac which is being implanted to plan and run Hurricane's next West of Shetland exploration and appraisal programme.
The company has also expanded its Godalming HQ in Surrey.
Most of the expertise required to enable Hurricane to graduate from an explorer to a producer is already on board.
Recommended for you

Hurricane to carry out planned shutdown of Lancaster following latest cargo lift