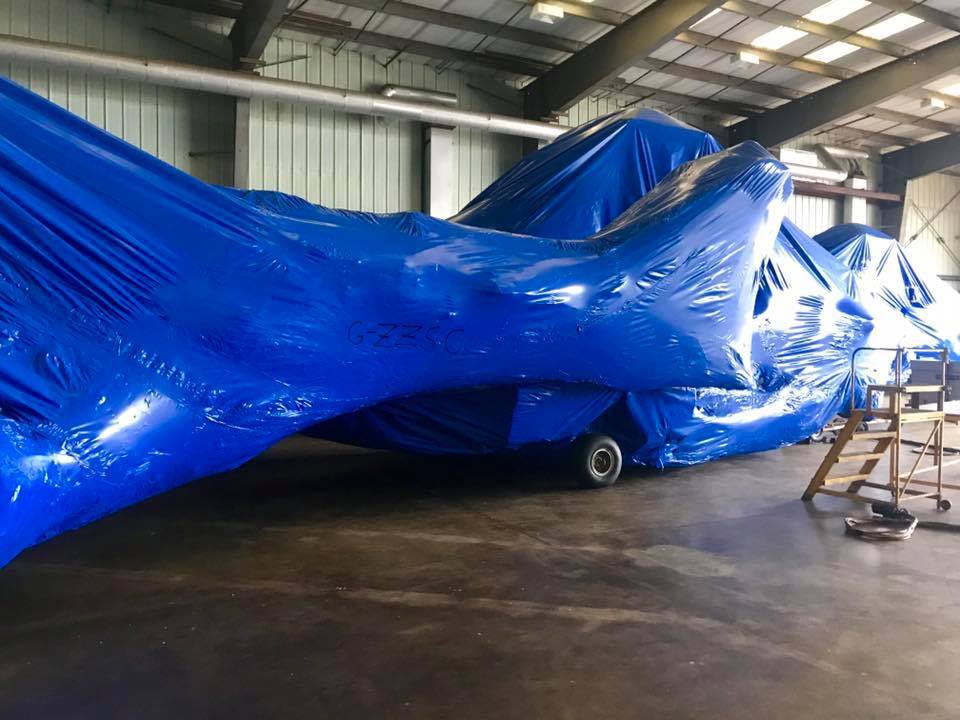 The end of EC225 Super Puma helicopters in the North Sea has resulted in Babcock taking a £120million charge as it reshapes its oil and gas business.
A total of 13 EC225s are owned or leased by Babcock but are not in use in the sector following a fatal crash in Norway in 2016.
Announcing its half-year results today, Babcock said it took an asset impairment charge of £38m to reduce owned oil and gas assets to their market value, and recognised a £42m onerous lease provision, reflecting cost of assets they lease, versus their actual value.
These relate to the 13 Super Puma helicopters, with at least eight being owned by Babcock, which the firm is seeking to sell or repurpose.
One has been reused for firefighting in Spain.
It comes after fellow operator Bristow also recently down-valued its EC225 helicopters.
Other parts of the £120m exceptional charge related to business disposal – the firm said at the start of the month that it would exit operations at its Appledore facility in Devon, ending its site lease in March 2019.
Babcock said the overall charge would only result in a £10m net cost due to tax effects and proceeds from the disposal of assets.
Earlier this week the firm sent out a statement correcting news reports of a "£100m hit" from its North Sea helicopter business.
The engineering giant did concede that the oil and gas business continues to be impacted by "challenging industry conditions".
In 2016, 13 people were killed when a CHC-operated Super Puma crashed off the island of Turoy, including Iain Stuart from Laurencekirk in Aberdeenshire.
Despite a grounding of the helicopter since being lifted, it has not returned to service in the North Sea due workers having a lack of confidence in its safety.
The one-off exceptional charges did have an impact on Babcock's statutory pre-tax profits for the six months ending September 30, down 64% from the same period last year to £65.1m.
However, underlying profits were up 2.5% to £245.5m.
Babcock said the actions taken will result in a more profitable oil and gas business, which has suffered due to "oversupply and intense competition".
However oil and gas revenue grew slightly in the period, helped by a pick-up in the market.
Chief executive Archie Bethel said: "We are taking actions necessary to further improve the quality of our earnings and our returns to shareholders. That is why we are exiting low-margin businesses, restructuring in areas and combating the overcapacity in our oil and gas helicopter services business.
"These actions, with minimal cash costs, will strengthen the business going forward."
In 2014, Babcock bought Avincis, the owner of Aberdeen-based Bond Offshore.
The business was later renamed Babcock Mission Critical Services.
Recommended for you

Use ScotWind £700m 'to stop green lairds buying up all land'