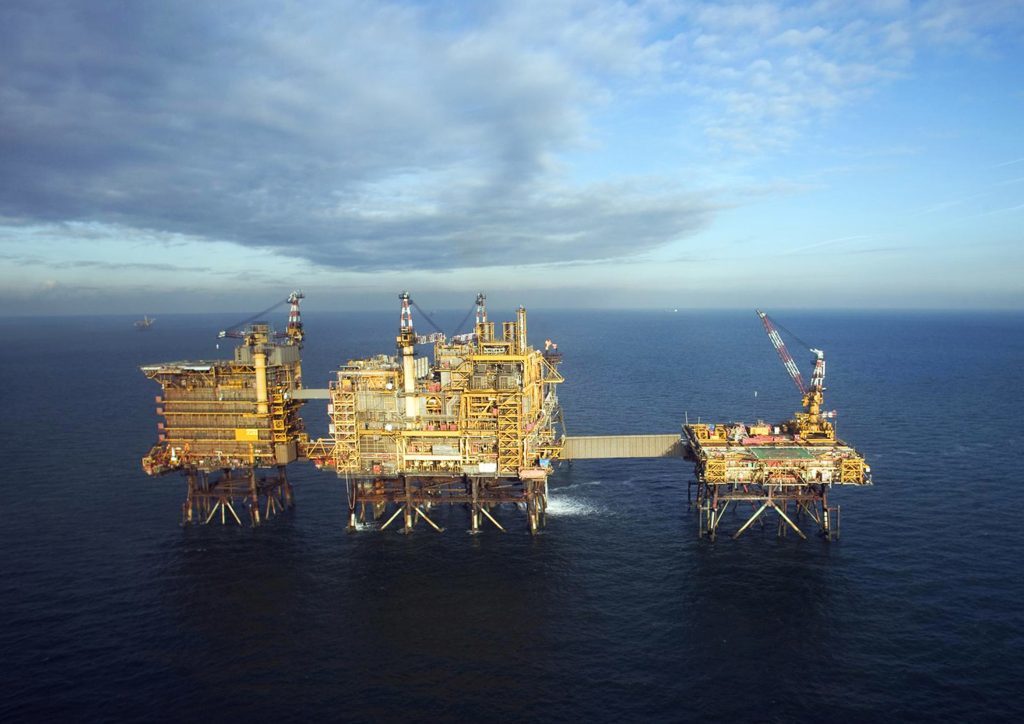 British Gas owner Centrica is on course to meet its targets for 2018 despite weaker than expected performance at Spirit Energy.
In a trading statement, Centrica flagged up two "unexpected developments" which would have a "negative impact" on its full-year results.
The company warned that Spirit Energy's predicted output for 2018 had fallen to about 47.5 million barrels of oil equivalent, from around 50m barrels at the time of the interim results in July.
Centrica blamed the dip on "unplanned outages and operational issues in both operated and non-operated fields".
It said Spirit Energy's 2019 production was likely to be in line with this year's volumes.
Spirit Energy launched almost a year ago as a joint venture made up of Centrica's exploration and production (E&P) business and Bayerngas Norge.
The company has about 350 employees in Aberdeen.
Centrica has a 69% stake in the JV, while Bayerngas Norge's former shareholders have 31%.
The decision to create Spirit was part of UK utility giant Centrica's strategy shift away from its assets businesses in favour of its customer-facing divisions.
At the time of its launch, Spirit said it would target medium-term production of 45-55m barrels per year.
Centrica also said its performance would be affected by extended inspections and outages at the Hunterston B and Dungeness B power stations.
Despite these issues, Centrica forecasts full-year adjusted operating cash flow in the £2.1-£2.3 billion range, and net debt within the £2.5-£3bn range.
The number of UK home energy supply accounts dropped by 372,000 in the four months to the end of October.
Centrica chief executive Iain Conn said: "As we have done over the last four years, we are focused on driving significant underlying improvements in performance and delivering attractive returns while re-positioning the portfolio towards the customer.
"Our efficiency delivery and new customer propositions are helping to offset the effects of strong competition and regulation in energy supply.
"Our financial performance has remained resilient despite weaker than planned volumes from our E&P and Nuclear activities and cash generation remains strong.
"Maintaining a focus on performance delivery and financial discipline and demonstrating resilient cash flows remain our objectives for 2019 and beyond, as we deal with the impact of the UK energy supply default tariff cap."
John Moore, senior investment manager at Brewin Dolphin Scotland, said: "Today's update from Centrica reflects the difficult environment for the business across its various services. Centrica was hit by unplanned outages at its Spirit Energy joint venture and nuclear operations, which are expected to have a negative impact on this year's overall financial performance.
"Despite being repositioned, the retail supply business also continues to struggle in a highly competitive and increasingly regulated market – the company said 'UK Home' energy supply accounts fell by 372,000 in the four months to the end of October.
"However, there are signs that the actions taken by management in 2017 on efficiencies, cost savings, and its retail business positioning are starting to pay off.
"Centrica highlighted in-year efficiencies of more than £200 million and its Connected Home customer numbers are on the rise, with gross revenues at this division up 50% for the ten months to the end of October.
"Reflecting strong underlying cashflow, the dividend was maintained at 12p per share, which is a positive surprise; but, of course, political risk continues to hang over all utility stocks and will continue to do so in the short-term."
Recommended for you

UK energy crisis worsens as middleman's exit reverberates