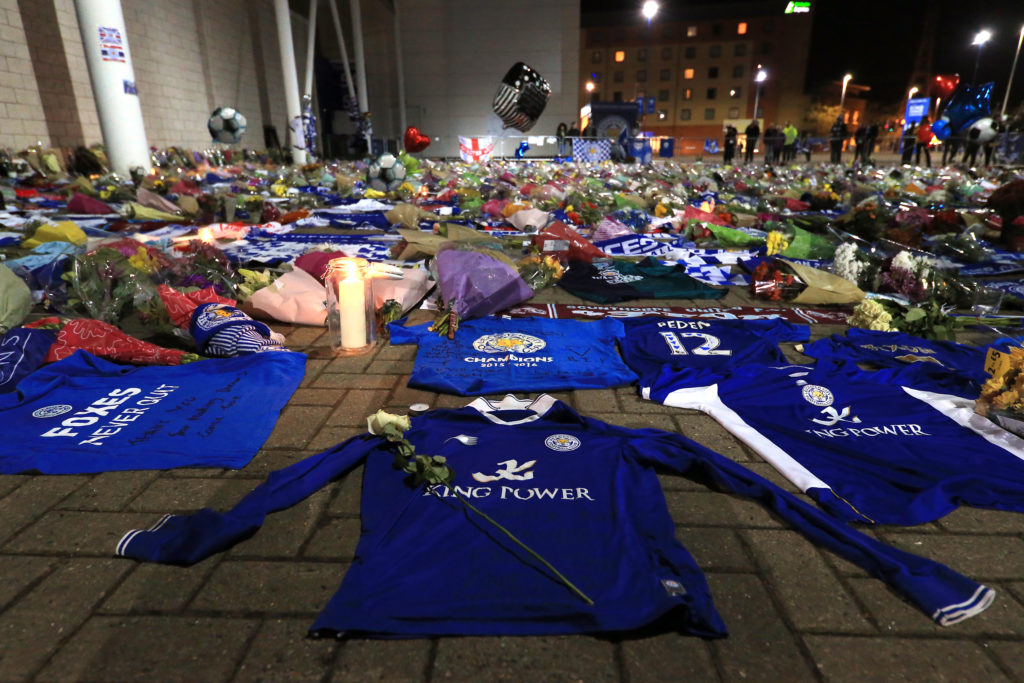 A fatal helicopter crash at Leicester City Football Club last month has prompted the inspection of helicopters operating in the UK North Sea.
Club chairman Vichai Srivaddhanaprabha was among five people who were killed when the Augusta Westland 169 went down on 27 October.
The European Aviation Safety Agency (EASA) has now issued a directive calling for inspections of that helicopter, as well as AW189s, which are in operation in the UK North Sea.
AW189s have a similar tail rotor system to the aircraft that crashed –  the EASA said that if a certain component of the rotor has not been installed properly it could result in loss of control.
Manufacturer Leonardo has put out a notice to all AW169 and AW189 operators to perform a cautionary inspection of the tail rotor control system.
Oil and Gas UK said earlier this year that three Leonardo AW189s are part of the North Sea fleet.
The cause of the Leicester crash is still being investigated.
An Air Accident Investigation Board (AAIB) special bulletin said after taking off, the helicopter entered an increasing right yaw, in contract to the pilot's left pedal command.
A spokesman for Leonardo said: "Leonardo is deeply saddened by the fatal accident involving an AW169 helicopter at Leicester City Football Club's stadium on 27th October.
"We wish to reiterate our sincerest condolences to the families and friends of those involved and the wider community this accident has affected. Leonardo continues to support the AAIB with their investigation to determine the cause of this accident, which is the first to involve an AW169 helicopter. Our common priority is to have a full understanding of what caused the accident.
"Leonardo Helicopters has now issued service bulletins to all AW169 and AW189 operators to perform a precautionary inspection of the condition and functionality of some components of the tail rotor control system, however, any hypothesis on the cause of the accident is premature at this time and the AAIB investigation continues."