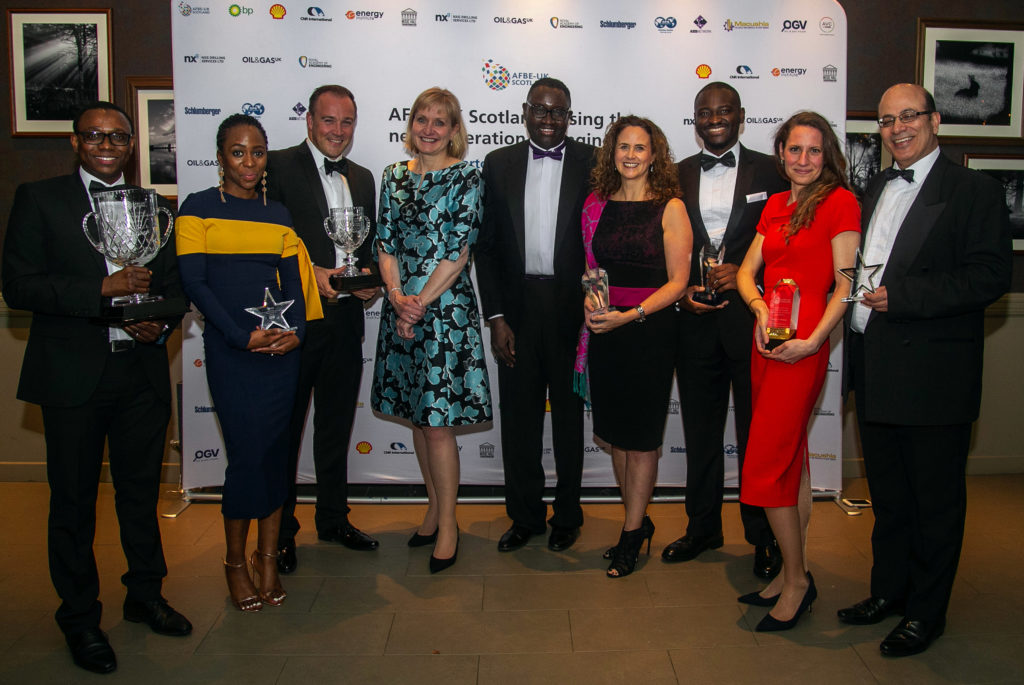 More than 230 people gathered at a special event to celebrate diversity in the UK's oil and gas sector.
The inaugural AFBE-UK Scotland Awards highlighted the need for a diverse workforce in order to secure the future of the energy industry.
Denis Pinto, an oil and gas professional for more than 30 years was given the Special Appreciation Award for his work, including support of the Federation of Small Businesses and the Energy Institute.
AFBE-UK Scotland is a not-for-profit organisation that encourages young people, particularly those of black and minority ethic (BME) origin, to consider a career in science, technology, engineering or mathematics.
Shell UK won Company of the Year and Claire Hayward, of BP, won the Outstanding Mentor Award.
WSP telecommunications engineer Samuel Elegbede landed the Young BME Professional of the Year honour.
Sarah Weihmann, a PhD researcher in structural geology at the University of Aberdeen, was recognised as AFBE-UK Scotland Member of the Year for her commitment at the organisation's events to encourage the next generation of engineers.
Ollie Folayan, chairman of the AFBE-UK Scotland, said: "We're delighted with the success of our first awards to celebrate diversity and inclusion for under-represented groups in the oil and gas and engineering sectors.
"All the award winners and everyone shortlisted thoroughly deserved recognition. It was a fantastic night and great to hear about company and individual success stories. We've had tremendous industry support and we're looking forward to the next awards in 2020."
Oil and Gas UK chief executive Deidre Michie was keynote speaker at the ceremony on Wednesday night at the DoubleTree by Hilton Treetops.
She said: "It was a pleasure for Oil & Gas UK to be part of the first AFBE-UK Scotland Awards.
"This event highlighted the progress made to support people from a variety of backgrounds to enter our industry. Securing greater diversity in our workplace remains a focus for the sector and is key to realising industry shared ambition, Vision 2035."
Special Appreciation Award
Denis Pinto
Company of the Year, sponsored by Oil & Gas UK
Shell UK
Outstanding Mentor Award, sponsored by the Energy Institute
Claire Hayward, senior well delivery leader, BP
Young BME Professional Award, sponsored by SPE Aberdeen
Samuel Elegbede, telecommunications engineer, WSP
AFBE-UK Scotland member of the year
Sarah Weihmann, University of Aberdeen
Recommended for you
X

Is a shale-sized oil boom hiding in UK's Atlantic bedrock?