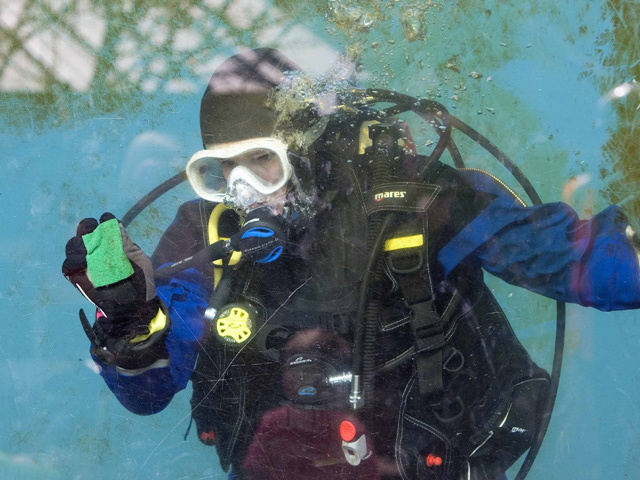 Hundreds of dive crews have rejected a pay deal on behalf of six employers in a ballot by the RMT Union.
The Offshore Diving Industry Agreement (ODIA) is a pay and conditions settlement on behalf of Subsea 7, KD Marine, NSea, Helix Energy Solutions, Technip FMC and Rever Offshore (formerly Bibby).
A vote, carried out by RMT, had 98% of workers reject the latest pay deal, from a 72% turnout.
RMT said around a thousand workers in dive crews voted on the agreement, which is negotiated every three years.
In 2015, crews took a pay cut amid the oil and gas downturn and the latest offer was "effectively a pay freeze", according to RMT.
The agreement does not just cover divers, but a host of people in supporting roles offshore.
The union said the latest ballot is a "massive vote and turnout to reject".
Regional organiser Jake Molloy said the union will aim to produce a positive result.
He said: "We will be seeking early talks, we will be looking to go back to the employers to bring about the stability that everyone describes in the sector right now.
"It's so difficult because the oil companies continue to press the boot on the neck of the supply chain. This relentless push to reduce costs at any cost."
ODIA dates back to the early 1980s and governs minimum rates of pay, allowances and health insurance for UK diving workers.
Representatives of the Offshore Diving Industry Agreement failed to respond when asked for comment.
Recommended for you

CHC Scotia helicopter workers set to strike across UK in pay dispute