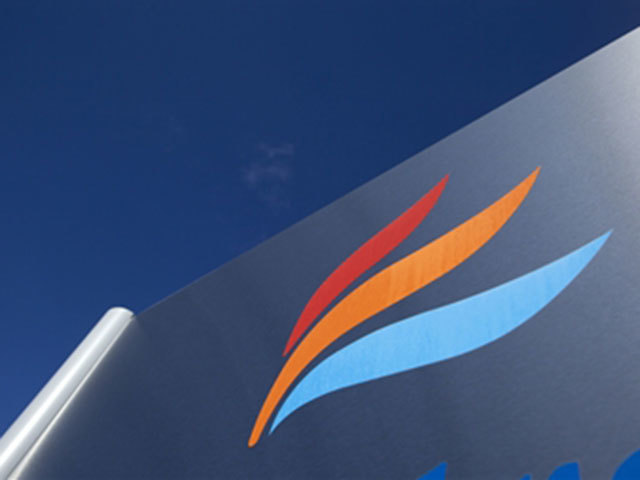 Norwegian oil firm DNO said today that it would make an offer to buy the remaining shares in Aberdeen-headquartered Faroe Petroleum.
DNO, which currently owns around 28% of Faroe, will offer £1.52 for each share. The proposal values Faroe at £607.9 million.
Bosses at the Norwegian firm said they attached great importance to retaining the "skills, knowledge and expertise" of Faroe's operational management and employees.
They vowed to retain Faroe's Aberdeen head office.
The news sent Faroe's shares soaring by 22.73% to £1.54 per share in London in early trading.
In its statement, DNO described Faroe's share price performance as "stubbornly disappointing" and said the firm's assets would be better placed "in the bosom" of Norway's oldest independent oil and gas company.
Faroe bosses lambasted DNO for not engaging with them ahead of the "unilateral" announcement and advised shareholders to take no action.
The value of the offer on a fully diluted basis is about £443.8m, which represents a premium of 20.8% to Faroe's share price of £1.25 pence at the close of business on November 23.
DNO has steadily increased its equity in Faroe this year, prompting speculation that a takeover bid was on the cards.
DNO had asked for a meeting of shareholders to discuss proposals to put two of its own nominees on Faroe's board.
But DNO dropped its request in August, complaining about Faroe's "disdainful attitude" to its largest shareholder.
Faroe said it did not give any "credence" to DNO's reasons for withdrawing the request.
Faroe chief executive Graham Stewart subsequently said "anyone was welcome" to buy the company "at the right price".
DNO executive chairman Bijan Mossavar-Rahmani said: "We are pleased now to engage directly with the Faroe shareholders with a proposed all-cash voluntary offer of £1.52 per share which represents a premium of 44.8% to the closing price of £1.05 on the day before DNO announced its first acquisition of Faroe shares last April, and a premium of 20.8% to the closing price of £1.25 last Friday.
"In the period between our first acquisition, triggering significant bid speculation, and this offer, the price of Brent crude has dropped 13 percent and oil and equity markets have entered a period of great uncertainty.
"For those shareholders who wish to exit, DNO is therefore offering a considerable premium.
"For those who wish to remain, there is no assurance of Faroe achieving its full value potential in a volatile commodity and financial markets environment as a relatively small scale, financially constrained UK-AIM listed company whose share price performance has remained stubbornly disappointing, with the very notable exception of short-term spikes following the sale of a particular large block of shares by one investor to another (most recently to DNO) and the attendant speculation about an impending takeover premium with each such transaction.
"We firmly believe that Faroe's assets, the substantial part of which are Norwegian, are better placed in the bosom of DNO, Norway's oldest independent oil and gas company, currently operating gross production of 125,000 barrels per day which compares with the 7,500 barrels of oil equivalent a day of gross production operated by Faroe.
"DNO's proven and probable reserves were nearly four times those of Faroe's as reported at 31 December 2017."
Recommended for you

POSCO's bid for Senex could be Australia's largest upstream takeover since 2018