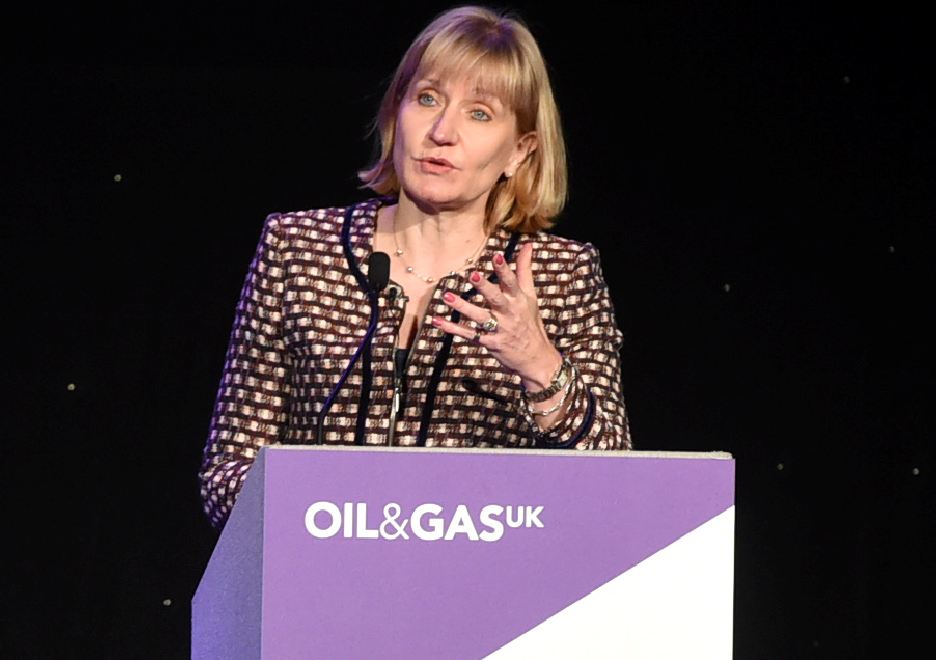 The UK offshore oil and gas sector is "ready to support" carbon capture and storage (CCUS), the boss of Oil and Gas UK (OGUK) has revealed.
Deirdre Michie, chief executive of the oil producer and contractor representative body, today described her sector as "uniquely positioned" to deliver solutions for the CCUS sector.
OGUK's comments are in response to planned report from the UK Government outlining its plans to support carbon capture usage and storage.
Deirdre Michie said: "The UK's offshore oil and gas industry stands ready to support the development of carbon capture, usage and storage. Our supply chain is uniquely positioned to deliver cost effective, competently engineered solutions for CCUS.
"As the UK Government's plan notes, our world-leading sector enjoys a highly skilled and experienced workforce, established infrastructure and existing support for the work of the task force.
"Coupled with our ambition to meet more of the UK's energy demands from indigenous resources over the longer term, outlined in Vision 2035, we recognise the important role we have to play in moves towards a lower carbon economy.
"It's another example of how, at every stage of the UK's energy journey, our pioneering industry continues to transform and adapt."
The UK Government has today announced fresh funding for carbon capture and storage (CCS) in the north-east – three years after scrapping a £1bn stake for developing the technology.
Energy Minister Claire Perry has outlined an "action plan" to bring the UK's first CCS facility up and running by the mid-2020s, committing £45 million to innovation and constructing the technology.
A £175,000 grant was also announced for the Acorn project at the St Fergus gas plant, match funded by the European Commission, to develop ways of transporting carbon emissions for North Sea storage.
It comes after a CCS project at Peterhead Power Station, backed by energy firms SSE and Shell, had to be scrapped in 2015.
Recommended for you

UK can do better at CCUS, event hears