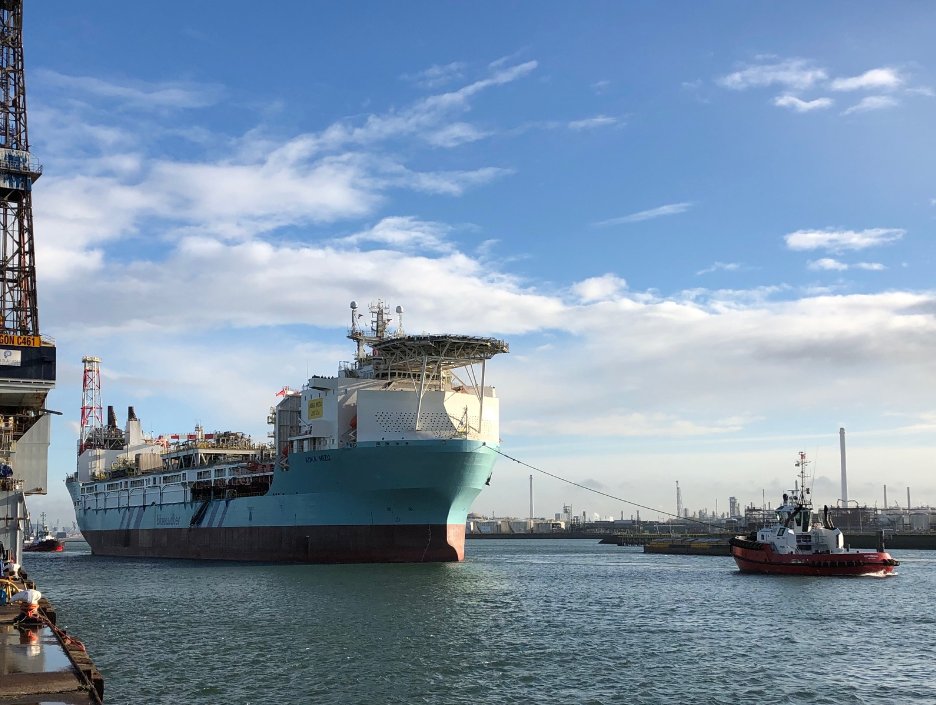 Hurricane Energy's FPSO has arrived at what may be its final stop before heading to the Lancaster field west of Shetland.
The Aoka Mizu vessel has arrived in Rotterdam for a final scope of work, which is expected to last around a week.
The scheduled stopover is primarily to enable the fitting of its flare boom and for the removal of steel plating welded over the turret mooring buoy aperture in Abu Dhabi prior to the sea passage.
Hurricane told Energy Voice earlier this month that the FPSO should be on station west of Shetland by Christmas.
After the Rotterdam work is complete, Hurricane will make a decision to head either straight for the huge oil and gas field, or to Lerwick, depending on the weather.
Earlier this month, CEO Robert Trice said: "Even if it's on Christmas Day we're keen to get it out there!"
Recommended for you

Hurricane Energy takes $4.1m hit as it gives up on Warwick Area