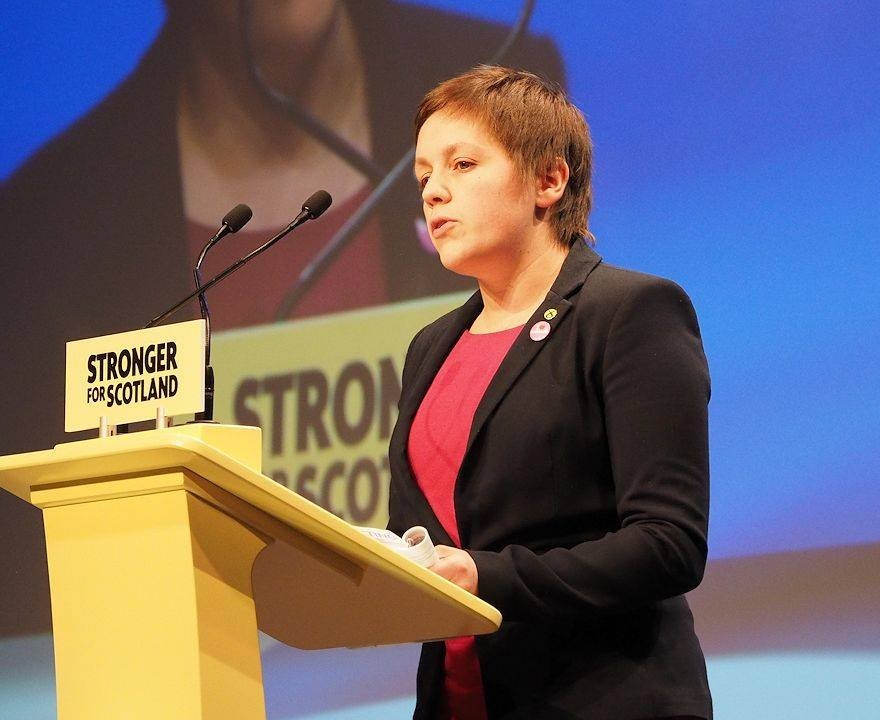 Environmental campaigners have accused the SNP of "climate hypocrisy" after an Aberdeen MP backed new tax breaks for the North Sea oil industry.
Friends of the Earth (FoE) said it was "appalled" that Aberdeen North MP Kirsty Blackman supported the legislation in Westminster while her party presented its green credentials in Poland.
Caroline Rance, FoE campaigner, said the SNP could not continue to "ride both horses" when it came to climate change and energy policy.
But Ms Blackman hit back with a staunch defence, saying the SNP was "at the forefront of tackling climate change" and that Scotland was living up to its commitments on emissions.
On Tuesday, she slammed Labour's shadow treasury minister, Clive Lewis, after he criticised the UK Government for introducing legislation on transferable tax histories (TTH).
TTH was brought in to smooth the transfer of aging assets to smaller companies who want to invest in extending field life. The legislation lets buyers inherit tax credits from the seller which can later be used to offset decommissioning costs.
During a House of Commons Public Bill Committee session, Mr Lewis said TTH would compromise efforts to cut carbon emissions. He said the Treasury had exposed UK taxpayers to "exorbitant" future decommissioning costs.
Ms Blackman said Labour had "given up" on the North Sea and "betrayed" oil workers by rejecting the UK's strategy of maximising economic recovery (MER) from the basin.
However, Ms Rance said MER was "incompatible" with the UK's efforts to cut greenhouse gases, and would serve only to "line the pockets of big corporations".
She said the SNP's support for TTH was at odds with First Minister Nicola Sturgeon's comments at a United Nations climate change conference in Katowice.
Ms Sturgeon spoke of a "moral responsibility" to "prevent and mitigate the effects of global climate change".
The first minister said Scotland had been "widely praised internationally" for its work to cut emissions and that she was "absolutely determined" there would be "no let-up" in its efforts.
Ms Rance said: "It is appalling that while the first minister is talking about climate leadership, her MPs at Westminster are voting through enormous handouts for oil and gas companies.
"This tax break could amount to tens of billions of pounds to the very same firms who are destroying our climate."
Ms Blackman said oil and gas was the major industry in Aberdeen and that it would be vital to "steward" petroleum production for decades to generate employment and other economic benefits.
She said: "Over successive years, and throughout the downturn in the oil and gas industry, we've called for incentives to help firms diversify into renewables – these haven't been delivered by the Tories who are letting our energy sector down.
"The only party with a clear vision to make the most of Scotland's vast energy potential – both oil and gas and renewable technology – is the SNP.
"The Tories don't care, and Labour have given up trying."
Recommended for you

North Sea windfall tax plans voted down in Commons