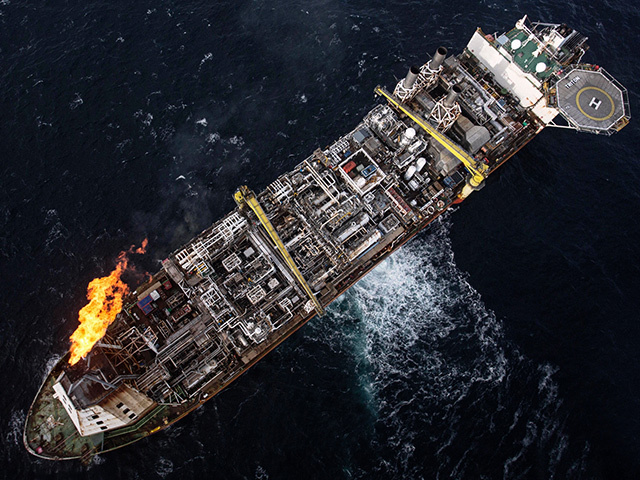 An oil field in the central North Sea has resumed production seven years after a leak forced its shutdown.
Current operator Tailwind Energy said late Sunday evening that the redevelopment of Gannet E had been a success.
Shell initially developed the field via three wells connected to the Gannet Alpha platform, about 110 miles east of Aberdeen.
First oil was achieved in 1998, some 16 years after the field's discovery.
But production was halted in 2011 in the wake of a pipeline leak, which led to 200 tonnes of oil escaping into the sea.
The incident cost Shell about £45 million.
Aberdeen Sheriff Court fined the Anglo-Dutch major £22,500 in 2015.
But Gannet E came back online after a new pipeline was installed connecting the field to the nearby Triton floating production, storage and offloading vessel, which is operated by Dana Petroleum.
Tailwind chief executive Stephen Edwards said the project was completed in September with first oil delivered "on budget and on schedule".
That same month, Tailwind completed the acquisition of Shell and ExxonMobil's stakes in the Triton cluster.
London-headquartered Tailwind became operator of Gannet E, with a 100% interest.
Mr Edwards said Gannet E is currently producing about 10,000 barrels of oil per day (bpd).
He added: "Gannet E further establishes Tailwind's portfolio of producing fields and demonstrates the company's ability to successfully bring new reserves online."
Overall production for the company is now in excess of 20,000 bpd.
Tailwind is backed by private commodities and energy group Mercuria.
The business was founded in 2016 by a management team boasting more than 200 years of experience in investment and exploration and production.
It is led by Mr Edwards, whose career in oil and gas started at Schlumberger.
He joined Shell as an explorer working in a variety of international locations, including Australia, Africa and Europe.
Mr Edwards was hired by Nexen in 2006 as its business development manager for Europe.