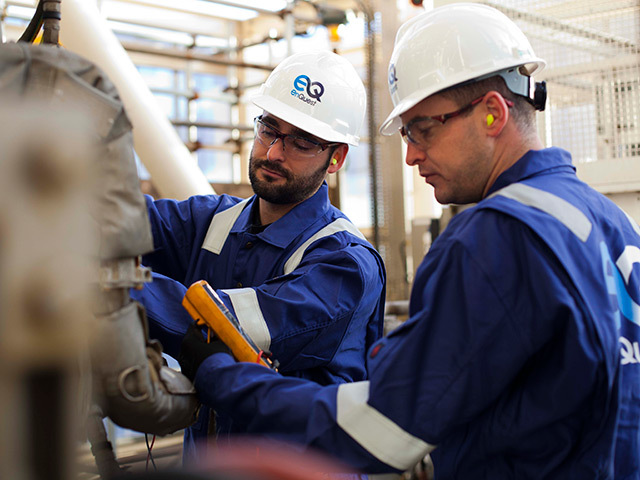 EnQuest has announced plans to review offshore rotas for workers on several of its North Sea assets.
The oil and gas operator will begin a consultation in February with its staff and with contractor Petrofac on a move from the current three-weeks on, three-weeks off rota  (3:3) to a 3:4, 3:5 pattern.
EnQuest said it comes after "monitoring" the wider industry and taking feedback from teams on the current pattern.
The change would apply to workers on the Thistle, Heather and Kittiwake platforms, as well as the Northern Producer vessel and the EnQuest Producer FPSO.
A spokeswoman for EnQuest said: "We have taken on board the feedback from our teams on the current rota patterns, gathered during our leadership visits offshore, and have been closely monitoring what's happening in our wider industry.
"Following a detailed review on a wide range of rota patterns, we will enter consultation with EnQuest and Petrofac Operations and Maintenance core crew in February 2019 on a proposed 3:4:3:5 rota on Northern Producer, Thistle, EnQuest Producer, Heather and Kittiwake."
The industry, including EnQuest, moved widely to 3:3 patterns during the recent oil downturn in a bid to cut costs.
Questions have been raised about the mental impact the rota has on workers, with Robert Gordon University publishing a report in April stating staff on a 3:3 pattern are nearly twice as likely to experience ill health as those spending two weeks offshore.
Shell announced in September it will ditch the unpopular three-week rotas next year, moving to a 2:3, with Apache announcing the following week that it will make the same move.
Repsol Sinopec Resources UK is currently reviewing its own 3:3 pattern.
Recommended for you

EnQuest hires rig to return Kraken oilfield to drilling in 2025