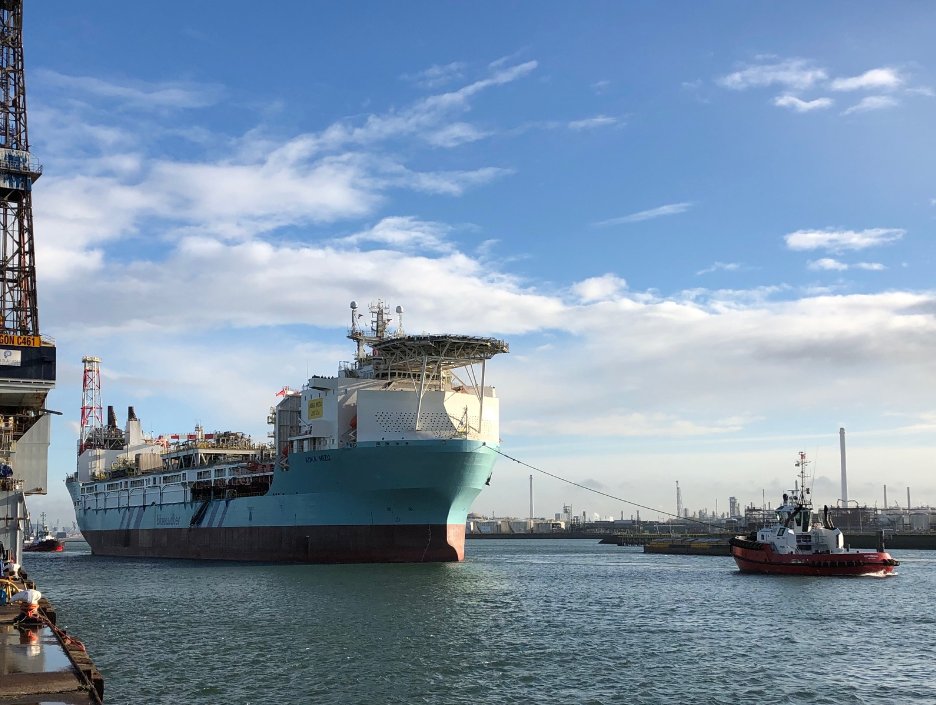 The production vessel for Hurricane Energy's Lancaster field has left the Port of Rotterdam en route to Scottish waters.
Aoka Mizu departed on Friday evening, according to the port.
It is now in the UK sector of the North Sea, south-east of Stonehaven, according to the MarineTraffic website.
The ship arrived in the Dutch harbour at the end of November to have some work done, including the fitting of its flare boom.
Hurricane told Energy Voice last month that the floating production, storage and offloading vessel should be on station west of Shetland by Christmas.
Chief executive Robert Trice said the preferred option would be to sail direct from Rotterdam to the Lancaster site, where it will be hooked up to a production buoy which was installed last summer.
But if weather conditions turned out to be poor, a stop-off in Lerwick would be another option, he said.
MarineTraffic indicates that Aoka Mizu is currently in the Moray Firth, with the Lancaster field its next stop.
Recommended for you

Govt approves provisional plan for Lancaster FPSO decommissioning