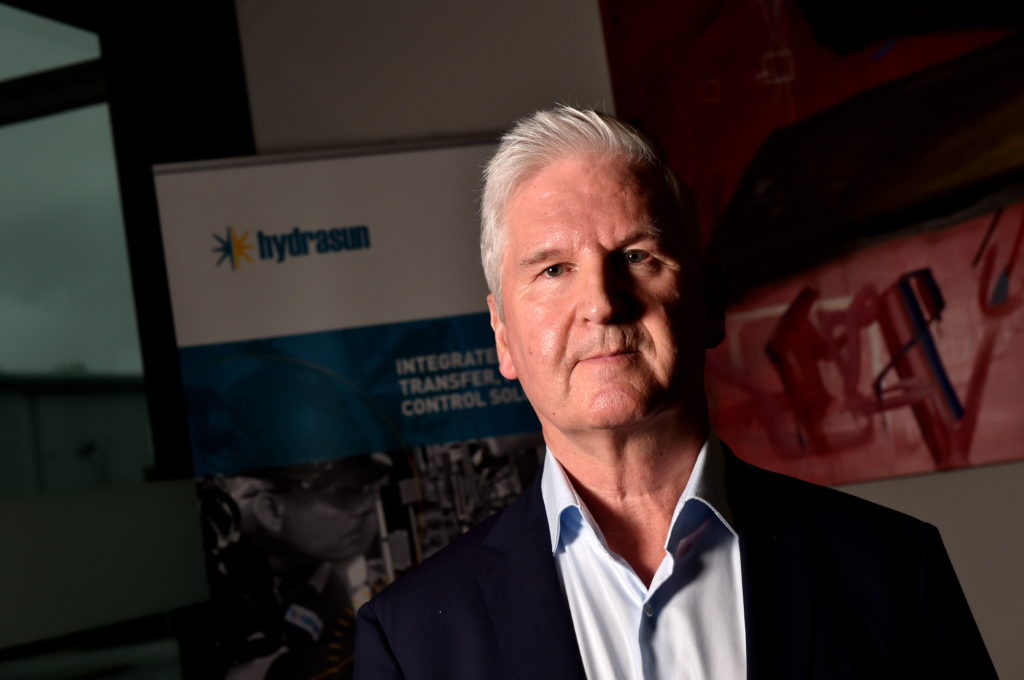 Hydrasun bosses have set their sights on double-digit sales growth after fattening up the energy service company's order book at the end of last year.
Chief executive Bob Drummond said in November that an influx of new contracts meant sales should increase by 12-15% in 2018-19.
At the time, he said Hydrasun recently secured work worth £25 million in the Caspian and Eastern Mediterranean regions, along with orders totalling £4m for umbilicals and hydraulic leads from customers in the UK and abroad.
But Mr Drummond now says his prediction could be too conservative, with the Aberdeen-headquartered firm's purple patch stretching out to Christmas.
Pre-tax profits more than doubled to £2.68m in the year to March 31, 2018, despite a drop in turnover to £59.8m from £61.9m, according to accounts published by Companies House.
Earnings before interest, tax, depreciation and amortisation (Ebitda) fell to £4.5m from £7.2m.
In his strategic report, Mr Drummond blamed lower oil prices for the slight decrease in sales, but said demand for Hydrasun's products "held up reasonably well".
Despite efforts to drum up more work overseas, the UK North Sea is still the largest single operating region for Hydrasun, which provides integrated fluid transfer, power and control solutions to the energy, marine, renewables and defence industries.
Mr Drummond said yesterday in an emailed statement that 2017-18 was the "bottom of the downturn from Hydrasun's perspective".
The businessman felt confident that the firm would achieve sales growth of at least 12-15% in the current financial year, "and possibly even a bit more."
Meanwhile, pre-tax losses at the firm's London-registered parent company, Hydrasun Group Holdings (HGH), widened to £24.7m in 2017-18, from £20.6m a year earlier.
Funds managed by Investcorp Bank BSC are HGH's majority shareholder, according to the accounts.