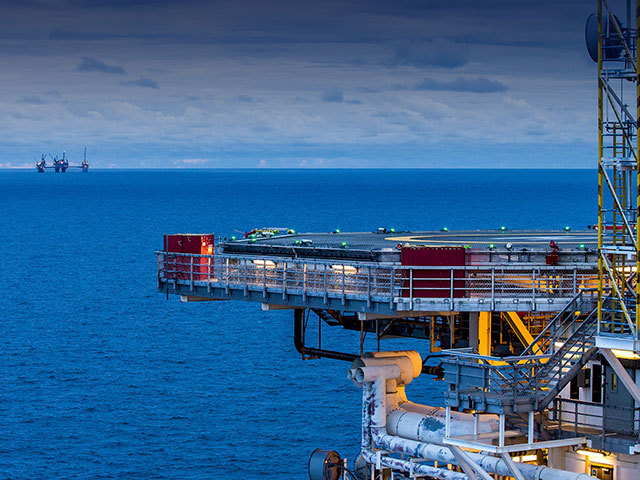 Norwegian oil explorer DNO has increased its offer to acquire Aberdeen-based Faroe Petroleum, as its pursuit of the North Sea firm continues.
The Oslo-listed company has made a revised offer of £1.60 per share, up from an initial £1.52 tabled in November, and values the company at £641.7million.
DNO said it "does not overpay" for assets, but is increasing this "final offer" aims to close off the process with a new closing date of 1pm on January 23.
Faroe's board has argued the initial offer "significantly undervalued" the company and commissioned an independent report which valued the company's shares between £1.86 and £2.25.
DNO said its final offer price represents a 27.2% premium to Faroe's share price of 125.8p on November 23, the day before the pursuit was made public.
The company also said it expects to request an extraordinary shareholder meeting to change the Faroe board.
Executive chairman Bijan Mossavar-Rahmani, said: "DNO does not overpay for assets. But we have listened to the market and believe it is in the interests of all parties, save perhaps for a handful of Faroe directors, to close off this process by increasing our Offer price to an even more generous level and announcing a final closing date.
"Among other considerations, we are mindful that this process may have been unsettling for Faroe employees and their families, and particularly so during the holiday season.
"As for the Faroe directors who persist with their 'Do Nothing' stance, we expect to issue a request for an extraordinary general meeting of shareholders to make appropriate changes to the board in an overdue effort to introduce proper corporate governance and instill a culture of value creation for all shareholders.
"We fully intend to protect our already sizeable investment in Faroe and set the company on a strong growth track following a series of serious commercial setbacks."
Since last week, DNO has increased its shares in Faroe to in excess of 30% triggering a "mandatory offer" for the company.
This reduces the number of shareholders that need to accept the offer from 57.5% to 50%.
The two companies have been embroiled in a war of words since the hostile takeover bid was announced, with DNO making repeated criticisms of Faroe's board.
Earlier today the company pressed Faroe for "transparent and timely" operational updates following "three unsuccessful" exploration wells being drilled by the Aberdeen-headquartered firm.
DNO has also described Faroe's recent asset swap deal with Equinor, involving stakes in several Norwegian oilfields, as further evidence of the firm's "inability to capitalise fully on its assets".
In a recent interview with Energy Voice, Faroe CEO Graham Stewart described the criticisms as "unfounded" and a bid to damage the reputation of the board and its support from shareholders.
Recommended for you

Weaknesses, what weaknesses?