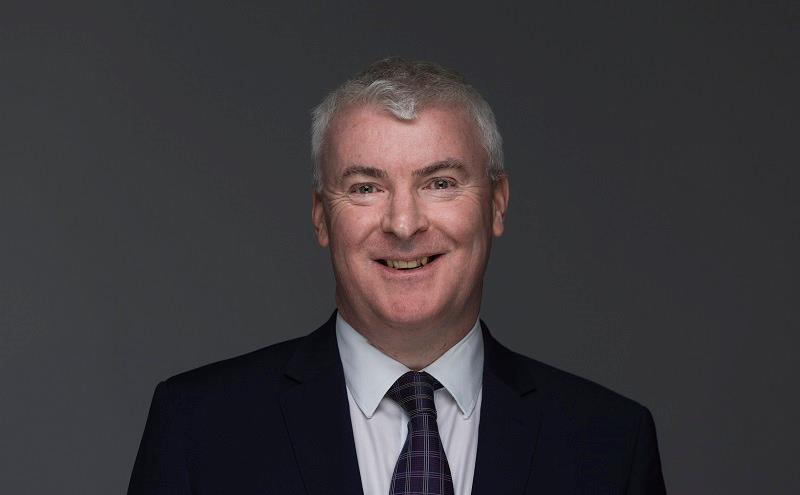 The £2.2 billion acquisition of Amec Foster Wheeler at the end of 2017 has opened up a host of new opportunities for owners Wood.
The firm's specialist technical solutions CEO Bob MacDonald believes that not only has the multi-billion purchase helped in the winning of major global contracts, but it has also "uniquely positioned" the firm for the coming energy transition.
During an interview with the Press and Journal Mr MacDonald said that while the North Sea is "still core" for Wood, the Amec acquisition has helped to broadened the firm's scope to now include nuclear, renewable energy and the support of new west of Shetland entrants.
He said: "We've won more than $500 million in secure work, which as Wood Group and Amec Foster Wheeler we wouldn't have won.
"As Wood we've transformed and we now feel more resilient in the marketplace.
"The north-east oil and gas still remains core, but you can flip it on to its other side where 43% of our business isn't oil and gas and it gives us a real influence and capability to learn."
Wood also got busy in terms of new energy following the 2017 Amec acquisition.
The firm currently supports the Equinor Hywind project – the world's first floating windfarm off the coast of Stonehaven – providing long term operation and maintenance services.
From its Glasgow-based control centre, Wood also supervises the operation of 350 megawatt (MW) of power generation assets including the Levenmouth Demonstration Turbine off the coast of Levenmouth, Harburnhead Wind Farm near West Calder and Torrance Wind Farm near Blackridge.
And Mr MacDonald said that many in the north-east might also be surprised to hear the firm has recently landed a deal with BP Wind to support it across North America.
He said: "People might not be aware of that contract. We've started to create a better balance than being solely oil and gas.
"We looked at it strategically before the oil downturn, but it has certainly been accelerated over the last few years."
While firmly steeped in the Granite City, Wood are beginning to think and act like many of the global energy firms it has supported throughout the years.
Mr MacDonald spoke of his admiration for the way Norwegian firm Equinor managed to so effectively throw off the shackles of being known as simply an oil and gas company as Statoil.
Wood now operates in 60 countries and has a employee roster of more than 60,000 workers globally.
When asked how important it has been to be able to bridge different global energy markets as a consequence of acquiring Amec Foster Wheeler, Mr MacDonald replied: "It's critical. The number of acquisitions that have formed Wood must be north of a 100, Wood Group had around 55 and Amec Foster Wheeler was the same.
"We are uniquely positioned to use our global coverage, experience and the range of markets we're in to position ourselves and the supply chain for the future."
Despite having its eye keenly set on global energy ambition, Wood has refused to neglect its roots.
Mr MacDonald claims being headquartered in Aberdeen is something the firm is "really proud of" adding "the North Sea accounts for about a third of our UK business so we've got about 3,000 people working here in Aberdeen and about 1,500 offshore, we've also got about 13,000 UK-wide."
And when asked about next North Sea frontier – the west of Shetland – Mr MacDonald said it is "absolutely" a basin which excites Wood in terms of future business.
He said: "The opportunities there are huge. We are unique in the marketplace because a lot of the other vendors are either ship owners or manufacturing companies, what Wood offers is an independent best solution to the client rather than having to use our vessels or equipment. You have to give the best solution rather than just a solution that feeds a certain pocket.
"As part of the legacy organisation, we've supported BP with Schiehallion with the removal there and we feel our experience there is unique.
"I think we're going to see changes there as I do think we'll see some of the new entrants taking a larger stake. Our experience well positions us for that type of work."
"These are interesting customers because if you think of the Shells and BPs they have the long term experience and a lot of internal capability, but some of the smaller private equity-backed entrants that we are seeing in the North Sea don't want big engineering or project management teams, and they're looking at companies like Wood to come in and use their domain knowledge and expertise to help them maximise the assets.
"I think that's an area where we've uniquely positioned ourselves for the future."
Recommended for you

WoodMac: 'Holistic' fiscal review could spur energy transition