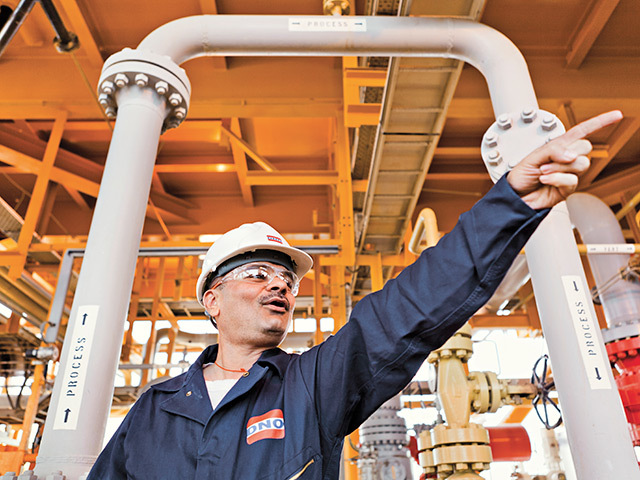 DNO could become a "more dominant player" in the North Sea with its takeover of Faroe Petroleum, according to an analyst.
Faroe's board  yesterday conceded defeat in a long-running takeover battle and advised shareholders to accept DNO's bid.
Yvonne Telford, a senior analyst with consultancy Westwood Global, said Faroe was a "prime target" for the Oslo-listed company.
Although based in Aberdeen, the majority of Faroe's operations are in Norway, making it an attractive prospect for DNO which recently returned to the North Sea in 2017, following a six-year hiatus focussing on the Middle East.
This week DNO made a final offer of £1.60 per share, which Faroe said did not reflect "fair value" but advised shareholders to accept after the Norwegian firm acquired a majority stake of 52% yesterday.
DNO said it intends to retain Faroe's Aberdeen base, along with its other sites, although it will de-list Faroe from the London stock exchange if it acquires 75% of the company.
This morning, DNO announced the purchase of another tranche of shares, meaning it now owns or has acceptances for 72.80% of Faroe.
Ms Telford hopes to see DNO build on Faroe's work.
She said: "Small companies which have steadily built up a healthy production, development and E&A portfolio are susceptible to takeovers by larger companies with financial capacity to acquire growth.
"Therefore Faroe Petroleum was a prime target, not helped by the drop in oil price over the last three months.
"The acquisition of Faroe Petroleum adds production and a very attractive package of development and E&A opportunities, which is likely to be what attracted DNO to Faroe in the first place.
"The 160 pence per share price reflects a fair market value based on a long term oil price assumption of US$65 to US$70 per barrel, but the E&A opportunities could give substantial upside if successful.
"With additional financial capacity, we hope to see DNO build on what Faroe has established to become a more dominant player in the North Sea."
DNO's final offer is expected to close on February 6.
Faroe Petroleum was founded in 1997 and awarded its first UK licenses in 2004.
The company entered Norway two years later.