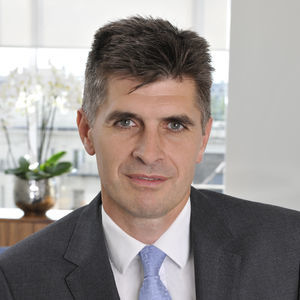 Uncertainty created by volatile oil prices "paralysed" a number of North Sea asset deals at the end of 2018, a top energy sector investor said.
Greame Sword, partner at private-equity firm Blue Water Energy, said industry needed a "level of stability not seen in the last few years".
The global benchmark dropped from $85 per barrel in early October to just over $50 at Christmas.
Mr Sword said those figures were either "too high or too low".
He believes a long-term oil price corridor of $60-70 per barrel would give companies confidence with their spending plans, and would meet the needs of most suppliers.
On the mergers and acquisitions front, a number of deal would already have been delayed by the fourth quarter slump, said Mr Sword, who is a board member at Siccar Point Energy.
He said: "There are a lot of pent up deals that people know are going to come to market. People expected them in the fourth quarter, but when oil went back to $50 people sat on their hands and said let's revisit them in the first quarter.
"Exploration and production (E&P) companies, the supply chain and capital providers feel the industry's fundamentals justify prices of $60-70. But we are in a period where we're going from one extreme to another. We are caught in the paralysis of uncertainty."
The most widely anticipated M&A deals involve ConocoPhillips, which is in talks to sell its UK portfolio to Ineos, while Chevron has put its central North Sea business up for grabs.
Total is also understood to be seeking buyers for non-core assets it acquired from Maersk Oil, while Marathon Oil and Hungary's MOL Group have been linked with exits from the basin.