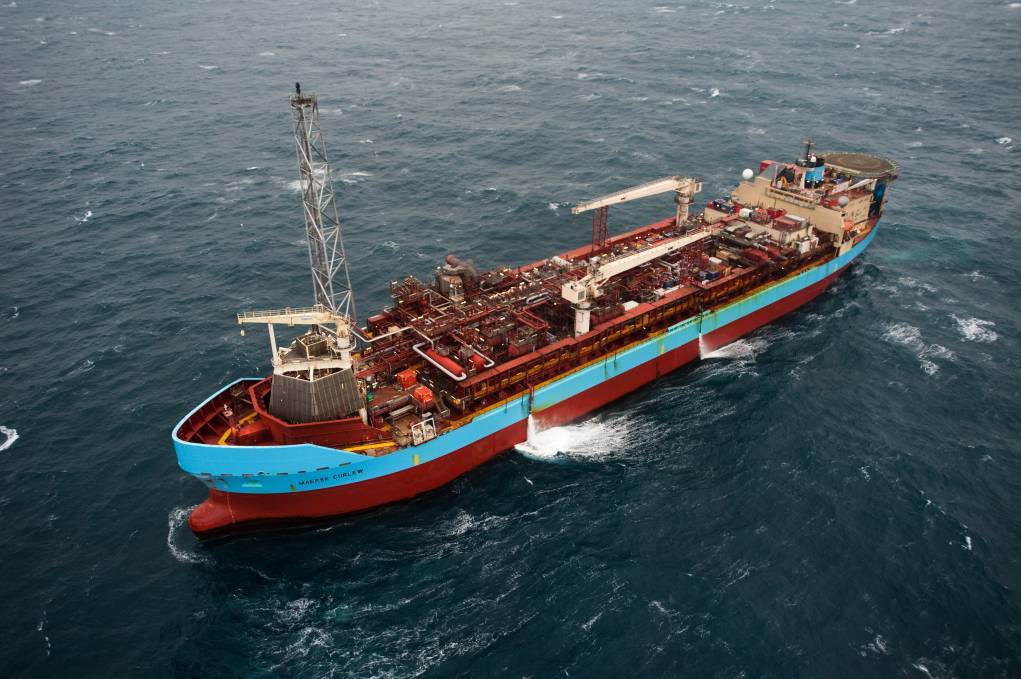 Oil giant Shell has revealed the vessel for its Curlew field in the North Sea would be taken to Turkey for dismantling.
But the Anglo-Dutch firm will first take the FPSO to Dundee later this year after awarding the contract for cleaning and waste disposal to Augean North Sea Services (ANSS).
It will be in Dundee for about three months before heading to Turkey.
Curlew is in the central North Sea, 130 miles south-east of Aberdeen.
The vessel was originally built at the Odense Steel Shipyard in Denmark as the tanker Maersk Dorset in 1983.
In 1997, it was converted at A&P Tyne on the River Tyne, while the fabrication, construction and installation of the topsides was carried out by Amec.
It was deployed in the Curlew Field in 1997, where it produced oil from the phased development of the Curlew B-D fields. Curlew C was brought online in 2008 as a tie back to the FPSO via a production and gas lift line. Curlew B has been shut-in since 2007.
Shell bought the FPSO in 2013.
It submitted draft decommissioning plans to the UK Government in June 2018.
Shell said: "The Curlew FPSO is still in production however, the facility is reaching the end of its economical field life.
"We have engaged the market now as part of its forward planning and preparation to decommissioning the Curlew field.
"A contract for the cleaning and waste disposal for the Curlew FPSO has been awarded to Augean and the FPSO will be berthed in Dundee for the duration of the contract.
"A separate contract to dismantle and recycle the Curlew FPSO has been awarded to Leyal/Leyal Demtas in Turkey."
Environmental services firm ANSS is part of Yorkshire-headquartered Augean Group and provides services from seven operational sites in Aberdeen, Dundee, Shetland and Great Yarmouth.
ANSS managing director Simon Gibb said "This contract win, coupled with our continual growth through diversification, demonstrates that ANSS, despite being formed only six years ago, is now considered to be among the leading providers of waste management and specialised Industrial Cleaning in the industry.
"At the same time, our site in Dundee is now a recognised location for decommissioning North Sea infrastructure and we expect the Curlew work to be the first in a long line of major projects to come to Dundee.
"With our commitment to best in class customer service, we are very much looking forward to working with Shell on this project."
Recommended for you

Sweet 16: The key North Sea projects due to come onstream before 2027