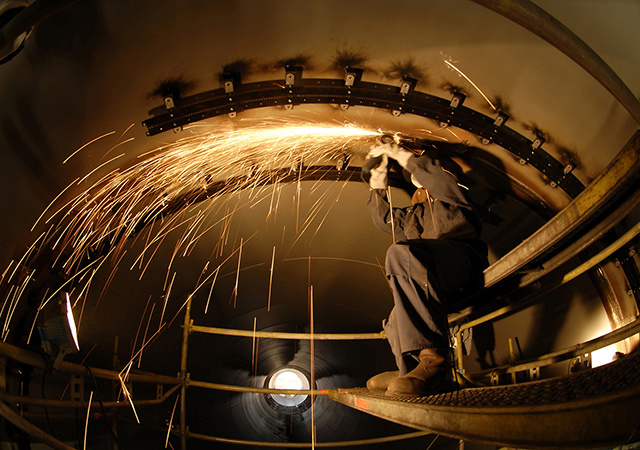 An energy services firm which was recently bought out by management has rebranded.
Fabricom Offshore Services, launched in 2007, is now called Quanta Fabricom.
The firm was a subsidiary of French group Engie until November, when a the buyout was completed by chief executive Nick Oates.
A month later, the company said it had moved into a new office at Arnhall Business Park in Westhill, near Aberdeen.
It relocated from offices on North Esplanade West, in the Granite City.
Quanta Fabricom, which also has offices in Newcastle, has more than 140 onshore and offshore employees.
It is forecasting the headcount in Westhill will rise to about 30.
The company provides engineering, procurement and construction services to the oil and gas industry.
A spokeswoman said the name Quanta conveyed the idea of "unity, simplicity and essence".
Mr Oates said: "This change in name and identity marks a defining moment for the company.
"As Fabricom has grown, so has our service offering and the evolution of our brand reflects the values that have been developed to ensure we continue to deliver an agile and proactive service.
"We pride ourselves on developing strong relationships with our partners and together with the opening of our new Aberdeen office, the new brand and website will help build a strong message to guide us in the future."