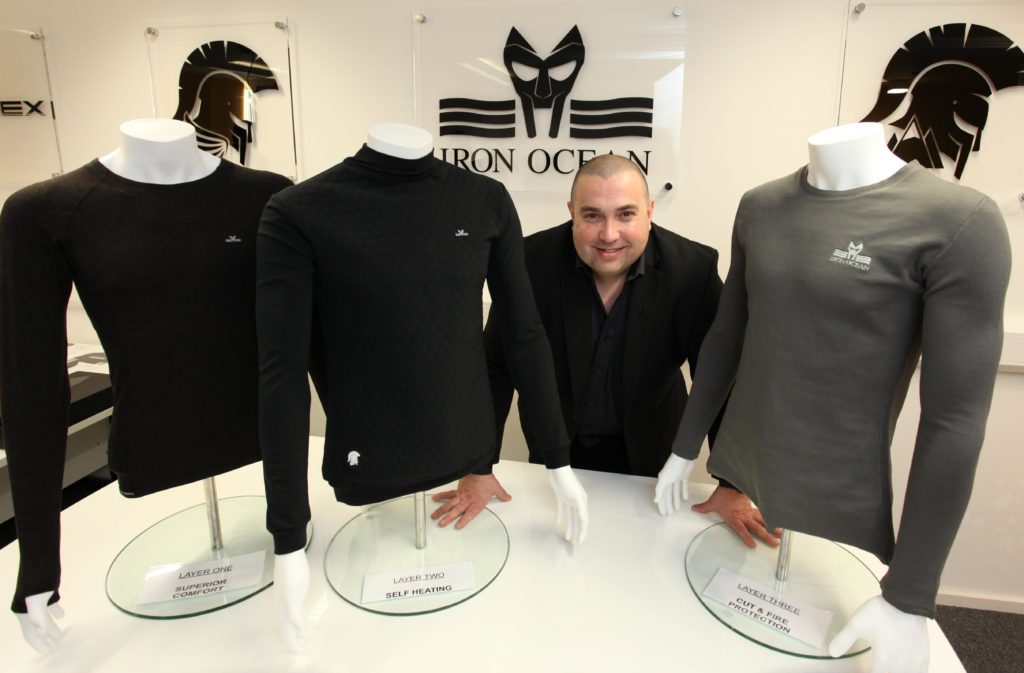 A former North Sea oil worker has unveiled a new soul-saving survival suit prototype designed to give offshore accident victims an increased chance of survival.
Simon Lamont, founder of Iron Ocean, and former offshore health and safety manager, revealed yesterday he is seeking an additional £500,000 investment for a garment designed to heat the body upon contract with freezing North Sea water temperatures.
As a result, the Centurion 3 suit could provide victims with up to an hour of additional survival time.
Mr Lamont said: "The absolute necessity for me is to get the suit on people it will add lifesaving value to. If we can be the difference between someone coming home or not then that's what we want to do first and foremost with the Centurion 3."
With sub-zero North Sea temperatures able to reduce life-expectancy to a mere 10-12 minutes, Mr Lamont is a strong believer that every second counts.
He added: "I came up with the initial concept of the Centurion 3 following the 2009 Super Puma crash. I realised something had to be done to protect workers from the harsh elements of the North Sea in the event of an offshore incident."
Given a successful investment round, Mr Lamont believes he can get his three-layer prototype to market and ready to save lives in six months.
The three-layers of the Centurion 3 are tear resistant, fire retardant and compression fit, affording the wearer increased mobility and protection.
With backing from the Oil and Gas Innovation Centre (OGIC) and Heriot-Watt University, Mr Lamont has taken the suit through the development and prototype phase and now requires investment for final testing and production.
He said: "I've met with Burness Paull who believe in the product and are keen to help us with our fundraising activities. We're going to put our heads together and devise an investment strategy."
Iron Ocean's design team also celebrated a health and safety award nomination from the Offshore Safety Awards 2019 last night, which Mr Lamont said he was "immensely proud about".
Adding: "It gives us the credibility that might help the industry see that it might need something like this.
Speaking at the product launch, Mhairi Begg, OGIC project manager, said: "The development of the Centurion 3 is an excellent example of how an innovative idea can become a reality. Having worked with Iron Ocean from the start we saw the potential this project had for improving safety offshore and what a disruptive technology it will be when brought to market.
"One day it could save lives."