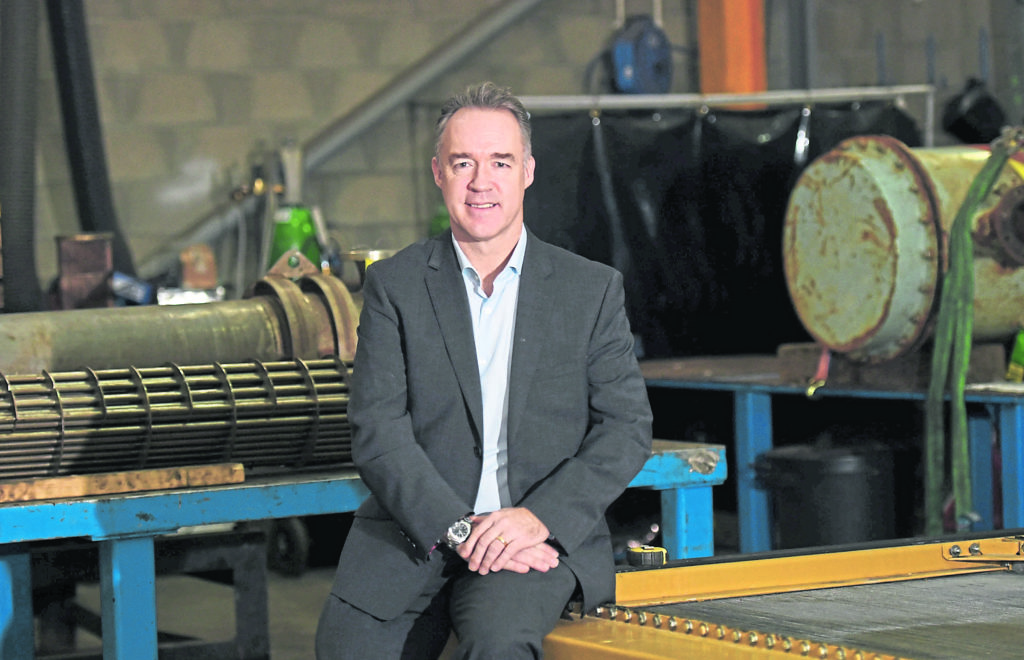 The boss of Glacier Energy Services has said there is plenty of work to "go after" amid growing confidence in the North Sea oil and gas industry.
Scott Martin, who launched Glacier in 2011, alongside Dave Sturrock and Ciaran O'Donnell, and is now its chief executive, also said diversification was key to the firm's future growth.
Revenue jumped to nearly £25 million during the 12 months to March 31 2018, from £20.2m the year before, and the company aims to quadruple that over the next five years.
Mr Martin said bosses were on the hunt for fresh investment to catapult the group to a higher level.
Aberdeen-based Glacier is already backed by a couple of big hitters in oil and gas industry finance, with Maven Capital Partners and Simmons Parallel Energy – a private equity fund of Simmons and Company International – owning 58% of the business between them. Glacier's bosses own the other 42%.
While many supply chain firms rested on their laurels during 2018, focusing on staying afloat, Glacier was busy on the acquisition front.
Last month, it announced the completion of a takeover of Yorkshire-based process equipment firm Whiteley Read for an undisclosed fee.
Aberdeen Radiators, a north-east company specialising in radiators and heat exchangers, was also snapped up during 2018, again for an undisclosed sum.
Mr Martin said Glacier, which has operations in Glasgow, Methil and Rotherham, as well as Aberdeen, now employed "north of 200 people".
He added: "We have a few more strings to our bow. It's important to diversify.
"We are steadily building up a group of inter-related services and there is business to go after."
Accounts lodged at Companies House show Glacier narrowed pre-tax losses to £2.67m last year, from £4.29m previously.
Mr Martin highlighted annual ebitda (earnings before interest, taxes, depreciation, and amortisation) of £2.5m and good backing from Glacier's investors, adding: "For now, we are focused on building up the business to attract fresh investment for more acquisitions."