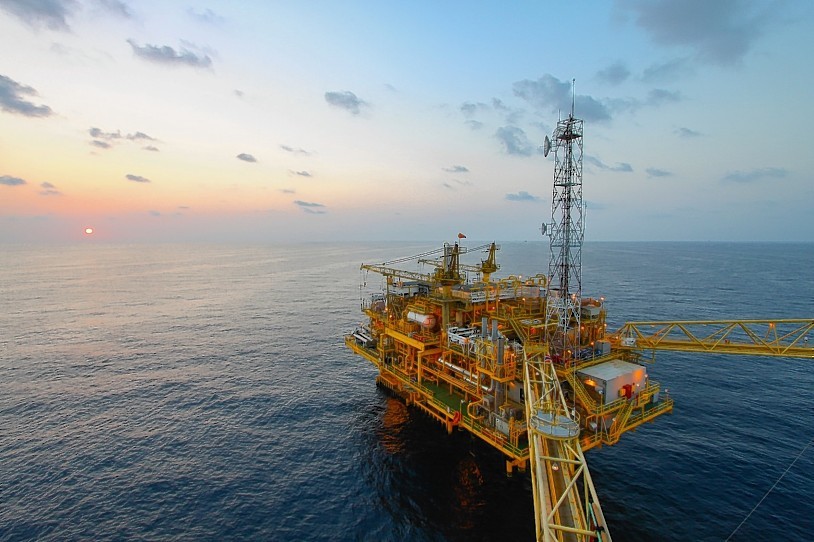 An "ambitious" oil and gas sector deal will be crucial to protect the north-east's status as a global energy powerhouse, a new report said.
The Scottish Affairs Committee (SAC) said opportunities presented by a pact between the oil industry and the UK Government were "too significant to be overlooked", and urged Westminster to agree a deal.
It believes a well-executed plan could help industry capitalise on its strengths and address several challenges, including climate change and declining North Sea production.
But SAC said the details had to be fleshed more out to show how the state would get a return on any additional investment.
SAC's report — the culmination of a lengthy inquiry featuring six evidence sessions — was hailed by politicians and trade bodies as a glowing testament to the oil industry's virtues and bright future.
But energy industry veteran and observer Dick Winchester argued that the case for a support package was "not yet completely proven".
SAC said industry should stick with its strategy of maximising economic recovery from the North Sea, given that two-thirds of UK energy demand will be met by oil and gas until at least 2035.
Up to 20 billion barrels of oil and gas could yet be extracted from the UK Continental Shelf.
To ensure a sector deal would provide value for money, SAC called for a host of strategies, roadmaps and yardsticks to be drawn up, relating to decommissioning costs and knowledge sharing, exports, tax breaks, subsea and low carbon technology and skills transfers.
The oil and gas sector deal application — submitted last year by a group of industry bodies — predicts a total spend of £176 million "has the potential" to deliver £110 billion for the UK economy between now and 2035, with Scotland being one of the main beneficiaries.
The oil and gas industry currently supports 135,000 jobs in Scotland.
The bid calls for the creation of three new centres of excellence, focusing on transformational technology, underwater innovation and decommissioning.
But that wish list has already been partly fulfilled, even in the absence of a sector deal.
The £38m National Decommissioning Centre (NDC) was launched in Newburgh last month, with support coming from the Aberdeen City Region Deal.
Partners are also progressing their plans for the other two bases, which would command the remaining £138m of co-investment from industry and government.
The government could provide funding for those initiatives, but ditch the "sector deal" nametag.
Westminster has supported North Sea industry in recent years, creating one of the world's most favourable fiscal regimes for oil producers.
And it has stumped up millions to pounds, alongside the Scottish Government, for the Oil and Gas Technology Centre (OGTC).
At the final evidence session in December, UK Energy Minister Claire Perry appeared to hint at the possibility of providing further support, without applying the sector deal "badge".
After saying industry and government may "announce some things" they are "going to do together", Ms Perry added: "Whether we call that a sector deal or an on-going partnership is a moot point, but clearly this is a sector that is absolutely vital to our economy."
Work conducted at the three centres would benefit other industries, including renewables, defence and mining, so calling the package an "oil and gas" sector deal could be deemed inappropriate or misleading.
Committee chairman Pete Wishart MP urged the government to help the sector export its talents around the world and share its engineering nous with other industries.
"Only by doing this can the government ensure that in 30 years the north-east of Scotland is still home to a world class energy sector," he said.
SAC wants the government to take steps to ensure that an underwater innovation centre would truly build on the OGTC's work. But it called for quick action to prevent the UK falling behind other countries in that area.
The committee was also concerned by the risk of premature removal of North Sea oil infrastructure that could be used for carbon capture, usage and storage.
The government should consider taking on liability for those installations while options for re-use are explored, SAC said.
A spokeswoman for the UK Government said: "Oil and gas remains one of the most productive and important sectors of the UK economy. We welcome this report and will consider the committee's recommendations."
REPORT CONFIRMS OIL INDUSTRY'S IMPORTANCE
Deirdre Michie, chief executive of Oil and Gas UK (OGUK), said SAC's report confirmed the industry's vital role in providing energy security, jobs and revenues for the Treasury.
"This was a considered inquiry into the future of the UK's offshore oil and gas industry and we welcome the rounded support provided by SAC," said Ms Michie, a key lobbyist for the sector deal.
OGTC chief executive Colette Cohen said: "The committee's report clearly recognises the critical role of technology in both maximising economic recovery from the UK North Sea and supporting the continued development of a balanced, low carbon energy mix for this country."
Mr Winchester, a member of the Scottish Government's Energy Advisory Board, insisted the need for new technologies for exploration and production was "probably quite limited".
Mr Winchester believes industry has all the tools it needs to make the most of the North Sea's remaining reserves, and decommission efficiently.
More emphasis has to be placed on sustainability and "eliminating the risk of hydrocarbons causing climate change", he warned.
The Scottish Government said it supported plans for an underwater innovation centre, and reminded that it had provided funding for the NDC.
Ross Thomson, Scottish Conservative MP for Aberdeen South, said a sector deal for oil and gas was a "no-brainer".
The creation of a decommissioning export strategy would strengthen the north-east's bid to become the global leader in oilfield dismantling, Mr Thomson added.
WHAT'S A SECTOR DEAL?
Sector deals are partnerships between the UK Government and industry which aim to boost productivity, employment, innovation and skills.
Seventeen sector deals have already been agreed for some industries, including nuclear energy and life sciences.
As part of its Industrial Strategy, the government is planning on extending these partnerships to other parts of the economy.
An oil and gas sector deal would form a key plank of Vision 2035, North Sea industry's best-case scenario for the next 16-17 years.
Devised by the Oil and Gas Authority and OGUK, the vision targets the generation of an additional £290bn worth of revenue for the economy — raising the sector's total contribution to almost £1 trillion by 2035.
A sector deal would deliver a large chunk of the £290bn by helping the UK supply chain increase its turnover by capturing a larger share of export markets.
Recommended for you

UK Government to relax gas quality rules to boost North Sea supply