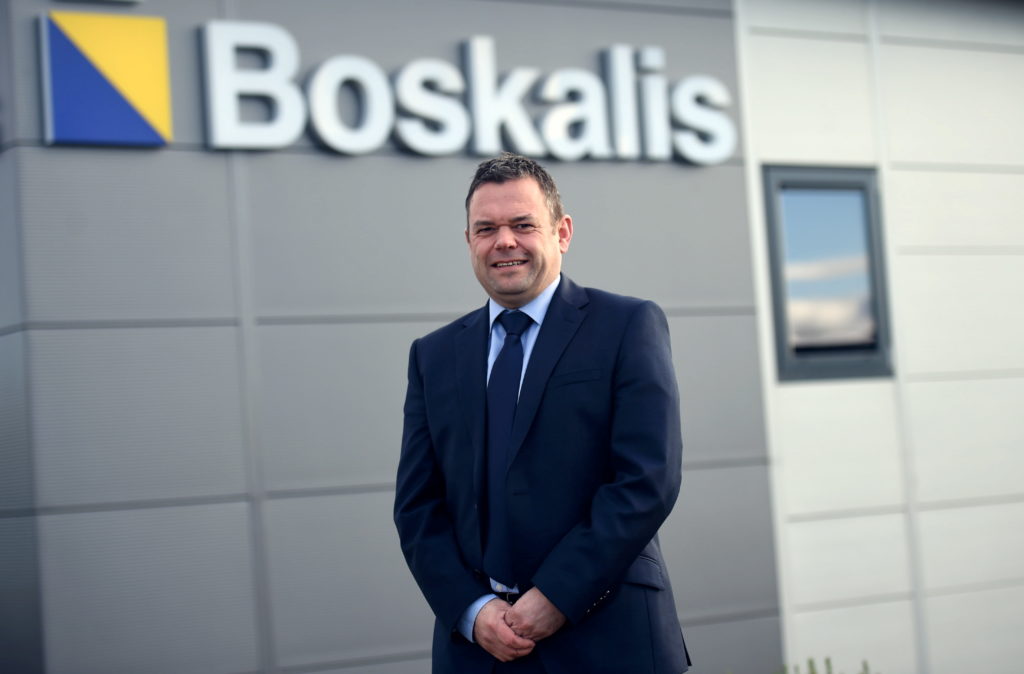 Dutch marine firm Boskalis has set up a new subsea services base in Aberdeenshire.
A total of 53 staff are this week being moved in to the new facility on Westhill's Prospect Road, with potential for further expansion.
The dredging and maritime services company last year announced its ambitions to expand in the UK subsea sector.
The Boskalis Subsea Services premises in Westhill is focussed on growing a client base in the UK North Sea, while contracts from other parts of the world will mainly be managed out of the global HQ in the Netherlands.
Managing director Stuart Cameron believes there is an appetite for a new "nimbler" firm in the recovering market.
He said: "I think that the Boskalis financial position, the strength that brings, enables clients to look at a real alternative to the big guys for some of the work they need committed.
"From the number of projects coming back, you see almost the same thing that happened in the last cycle which is the bigger developments pull in the bigger contractors.
"It does leave a bit of a gap of who can do the day-to-day, the smaller EPICs or the smaller SURF or IRM programmes for what is still a pretty important part of the cycle.
"We've been here for a long time as Boskalis with the projects we've done on dredging and rock dumping over time, but the real commitment now is to invest in Aberdeen.
"I think Boskalis can bring that guarantee that this organisation can grow and deliver, and still be here in two years' time to commit to it."
Mr Cameron, who has spent the majority of his career at Subsea 7, joined as the first permanent employee in September for the subsea services arm and wants the company to be among the fastest-growing in the North Sea.
To do that, the firm recognised the importance of being based in the north-east.
He added: "To really be part of the UK North Sea sector you have to be here in Aberdeen.
"We need to be able to run the whole project, and that's everything from the leadership side through project management, engineering, operational management, HSE and quality so we're building up a team that can manage a project from start to finish here.
"We're committed now and taken a 10-year lease on the office. We've got more than 50 employees and that will grow.
"We've got the right kit and we're well set-up. It's now about us proving to our clients that we can deliver that quality and HSE performance.
"If we can do that, we've got a really exciting path ahead of us."
Recommended for you

50 jobs promised as NnG opens Eyemouth O&M base