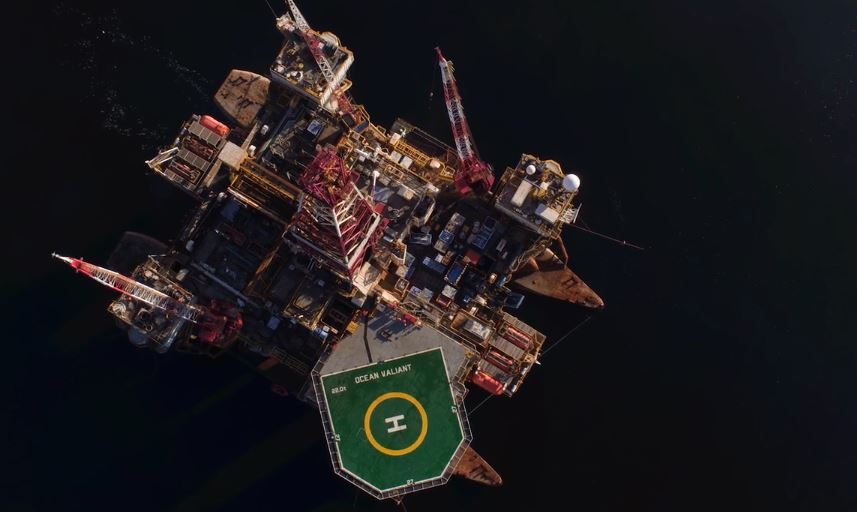 Diamond Offshore has confirmed one of its rigs has been newly-hired by Shell for work in the North Sea.
In a fleet status update, the rig owner said the Ocean Valiant has been picked by the energy giant for a contract starting in late December of this year, ending in March 2021.
The Ocean Valiant is currently carrying out work for Total in the North Sea.
Details of the Shell deal have not been disclosed but analytics firm Bassoe estimates the rig's day rate is $130,000.
Diamond also has the Ocean Patriot, Ocean Endeavour and Ocean GreatWhite lined up with work for Apache, Shell and Siccar Point respectively this year.
In a separate announcement, Diamond yesterday released its fourth quarter results, with yearly pre-tax losses widening to £176.1m, compared to a £16.6m loss in 2017.
Chief executive Marc Edwards said: "We continued to make strong progress with another active contracting quarter resulting in approximately 33 months of additional backlog secured.
"Among the new fixtures is a 15-month contract for the Ocean Valiant and a one-year contract for the Ocean Onyx, which we are upgrading and reactivating for the new work.
"Additional awards were for the Ocean Apex and Ocean Monarch in Australia."
The driller said it has secured a backlog of £1.5bn as of the first of January this year, not including a £105m commitment from one of its customers.
Recommended for you
X

Egypt devises new contracts to attract more oil and gas investors