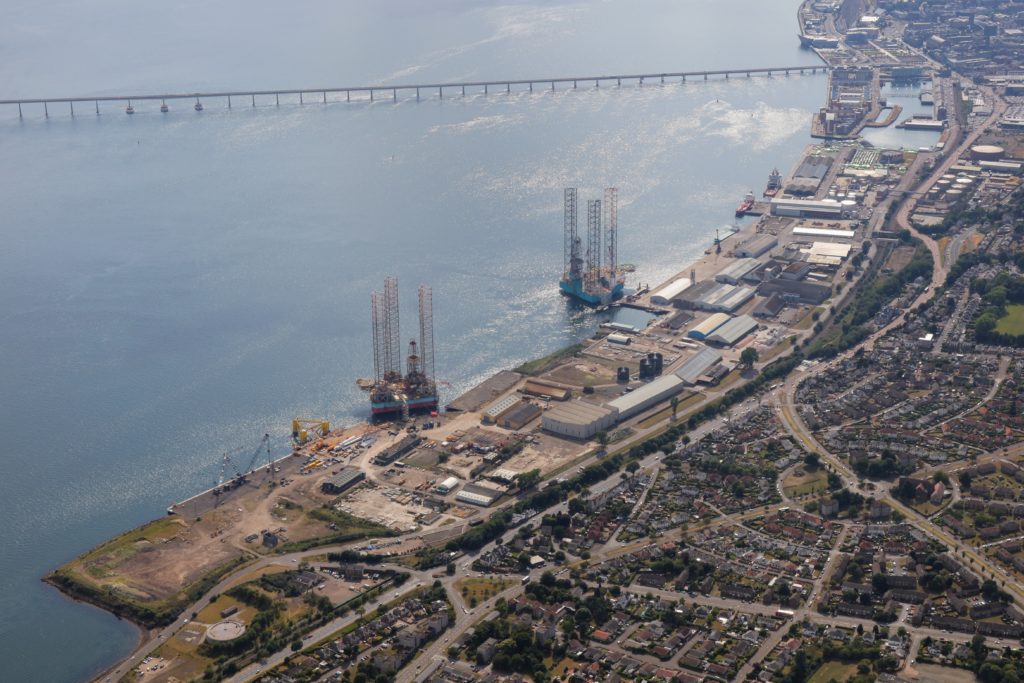 Aberdeen-headquartered John Lawrie Group has announced it will set up a £5million decommissioning base at the Port of Dundee.
The new facility aims to help the city take a slice of the £15.3billion forecast to be spent on shutting down North Sea oil and gas assets over the next decade, according to the firm.
It will act as a new metal recycling and decommissioning base and is scheduled to be up and running early next year, starting with 10 new full-time jobs with the prospect of future additions.
John Lawrie Group and Forth Ports will jointly invest £5m in the project, which will see an existing two-acre site at the port redeveloped as a new purpose-built concrete pad.
The firm also has metal recycling facilities in Aberdeen, Montrose, Evanton and Shetland and said it achieves typical reuse and recycling rates of around 98% for decommissioning projects.
In 2015, John Lawrie dismantled a 500-tonne module from an offshore oil platform at Dundee Port with the materials then being transported to the firm's Aberdeen metal recycling facility.
Managing director of the metals division, Dave Weston, said: "This is a significant investment for John Lawrie Group and comes 12 months after we acquired a metal recycling facility on Shetland.
"It underlines our commitment to support the oil and gas decommissioning sector and forms part of our long-term strategy to develop John Lawrie Group's operations across the country.
"Operating facilities in close proximity to Scotland's major ports also acknowledges the strategic importance we see them continuing to play as part of the country's infrastructure.
"Over the coming 12 months we will be working closely with all of the relevant authorities and licensing bodies as we finalise plans for this development in Dundee."
Work is being carried out by Forth Ports and public-private partnership organisation Dundeecom to establish the city as a major hub for North Sea decom work.
Forth Ports' senior manager for Dundee and Leith, David Webster, said: "This is a major milestone in Forth Ports' strategy to develop a full service oil and gas decommissioning hub here at the Port of Dundee.
"We are excited to be working with John Lawrie Group to develop this new decommissioning facility.  We have worked closely together on a number of projects and the company's commitment to reuse and recycling and its strong track record is evident.
"The opening of the facility in early 2020 will be a very visible sign of the Port of Dundee's ambition to support the North Sea oil and gas decommissioning sector."
Recommended for you

Chapter closed on Buchan Alpha as remains broken down for recycling