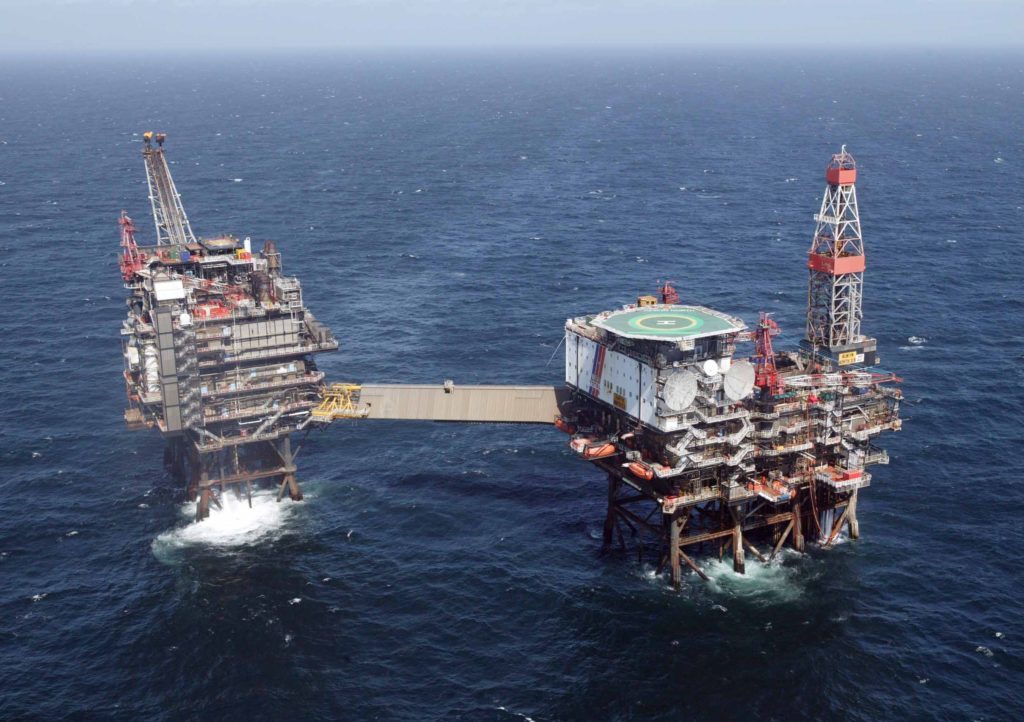 North Sea union members working for Aker Solutions and Petrofac have voted to strike over a change to a "hated" work rotation.
Unite claimed French oil giant Total was "pressuring" Aker Solutions and Petrofac members to move from a two weeks on, three weeks off (2:3) rota to a 3:3, 3:4 schedule.
Industrial action ballot papers have been returned by Petrofac workers on the North Alwyn and Dunbar platforms, with an overwhelming majority voting to strike.
Aker Solutions members working on the Elgin-Franklin platform were also balloted, alongside those working at the Shetland Gas Plant.
Unite members on the Elgin-Franklin platform voted 88.2% for industrial action, Shetland Gas Plant by 95.1% and on the North Alwyn and Dunbar platforms by 93.9%.
John Boland, Unite regional officer, said: "Aker and Petrofac at Total's biding are trying to force our members' rotas being changed from 2:3 to the hated 3:3 or 3:4 rotas.
"Shamefully, workers are also being frozen out of the existing competency scheme that rewarded members for being more skilled and was a route to progression.
"During this dispute Aker and Petrofac have tried to split our members by offering uplifts to some but not all.
"However, Unite members have resolutely resisted these shameful attempts.
"The resounding votes across all three platforms demonstrates clearly that our members not only want to stay on their existing rota, but if they have to change they want fair compensation, and to retain the existing competency scheme."
Unite claimed the dispute could affect up to 250 members.
A spokeswoman for Aker Solutions said it had been "notified" by Unite that its members voted in favour of industrial action.
She said: "We continue to work closely with our workforce, our customer and the unions in order to bring this to resolution as quickly as possible."
Petrofac also confirmed that it had been "notified" by Unite, adding: "We remain in ongoing dialogue with the union and our employees."
Last year crew working for Total on the Alwyn, Dunbar and Elgin platforms went on strike over rota changes on several occasions.
An arbitration firm was brought in to help with discussions before workers accepted a move to 3:3, in exchange for a 15% pay increase in 2018.
Shell and Apache have both announced plans to move workers back to a 2:3 system.
Repsol Sinopec Resources UK also concluded its own review of offshore schedules, opting to stick with a 3:3 rotation.
The Elgin-Franklin complex is one of the biggest ­– if not the biggest – producers in the UK North Sea.
The most recent statistics from the Oil and Gas Authority, dated October 15, showed Elgin-Franklin was producing 129,600 barrels of oil equivalent (boe) per day, at that time.
That put it just behind the Buzzard field, operated by Chinese firm Cnooc, which was pumping out 133,000 boe per day.
But Total said in November that Elgin-Franklin was typically achieving rates of 140-150,000 boe per day.
The Shetland Gas Plant takes in production from four of Total's gas fields west of Shetland, namely, Laggan, Tormore, Glenlivet and Edradour.
Recommended for you
X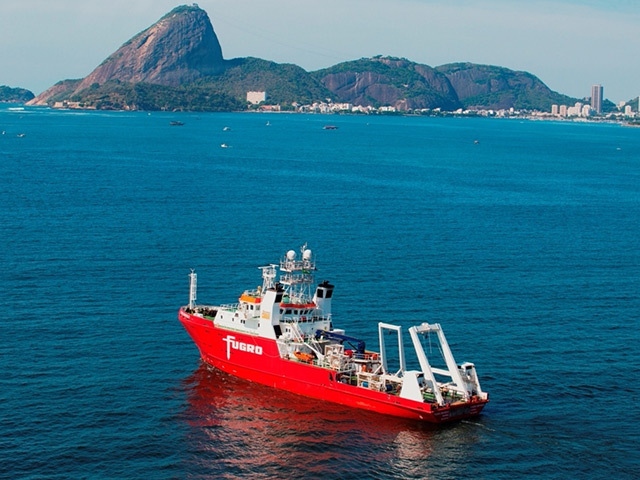 2018 a 'turning point' for Fugro