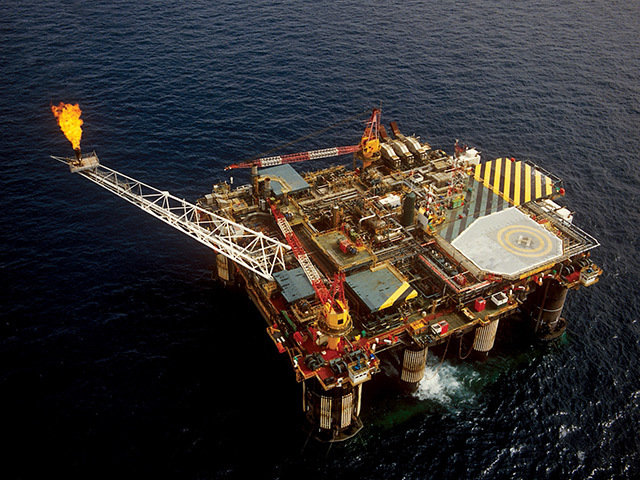 UK energy service giant Petrofac more than doubled its profits last year despite taking a hit on the sale of its stake in the Greater Stella Area.
Ithaca Energy agreed to pay up to £228 million for Petrofac's 20% stake in the central North Sea production hub, along with its 24.8% interest in the FPF1 floating production facility.
A pre-tax impairment charge of £59m, which included disposal costs of £750,000, was recognised as an exceptional item in Petrofac's interim results.
A further loss on disposal of £12m was chalked up on completion of the deal in December.
But a "healthy new order intake" boosted Petrofac, which reported full-year pre-tax profits of £80.5m, up from £34m in 2017.
Revenues dipped 9% to £4.4 billion at Petrofac, which has 3,000 UK workers, including 1,800 offshore, and 660 in its Aberdeen offices.
The company, which has wiped out its net debts, had an order backlog of £7.2bn at the end of last year.
In December, it won a £7.9m contract to prepare FPF1 for BP's Vorlich subsea tieback project.
Earlier this year, the firm announced a £73.5m well services deal with Siccar Point.
But Petrofac warned of a "higher degree of uncertainty in the level of awards in the near-term".
Petrofac reiterated that no charges had been brought against the company or any other officers or employees as part of a Serious Fraud Office investigation into allegations of bribery, and that it was "focused on bringing the matter to closure".
David Lufkin, the former global head of sales at Petrofac, recently pleaded guilty to offering payments in an attempt to secure contracts in Saudi Arabia worth £2.7bn and contracts in Iraq worth £566m.
Chief executive Ayman Asfari said: "Petrofac has reported good results that reflect solid execution and excellent progress delivering our strategy.
"Healthy new order intake reflects our strong competitive position.
"Furthermore, operational excellence has protected margins and maintained good progress delivering our project portfolio.
"Our results have also benefitted from the sale of non-core assets as we transition back to a capital light business. Together, these have returned Petrofac to a net cash position well ahead of schedule.
He added: "Looking forward, we are well-positioned for 2019 with good revenue visibility.
"Whilst we have a busy tendering pipeline and are well-placed on a number of bids, there is a higher degree of uncertainty in the level of awards in the near-term.
"We are nevertheless targeting a book to build of greater than one. Our management and people remain resolutely focused on best-in-class delivery for clients, positioning the business for growth and enhancing returns."
Recommended for you

Petrofac wins O&M contract extension for FPSO