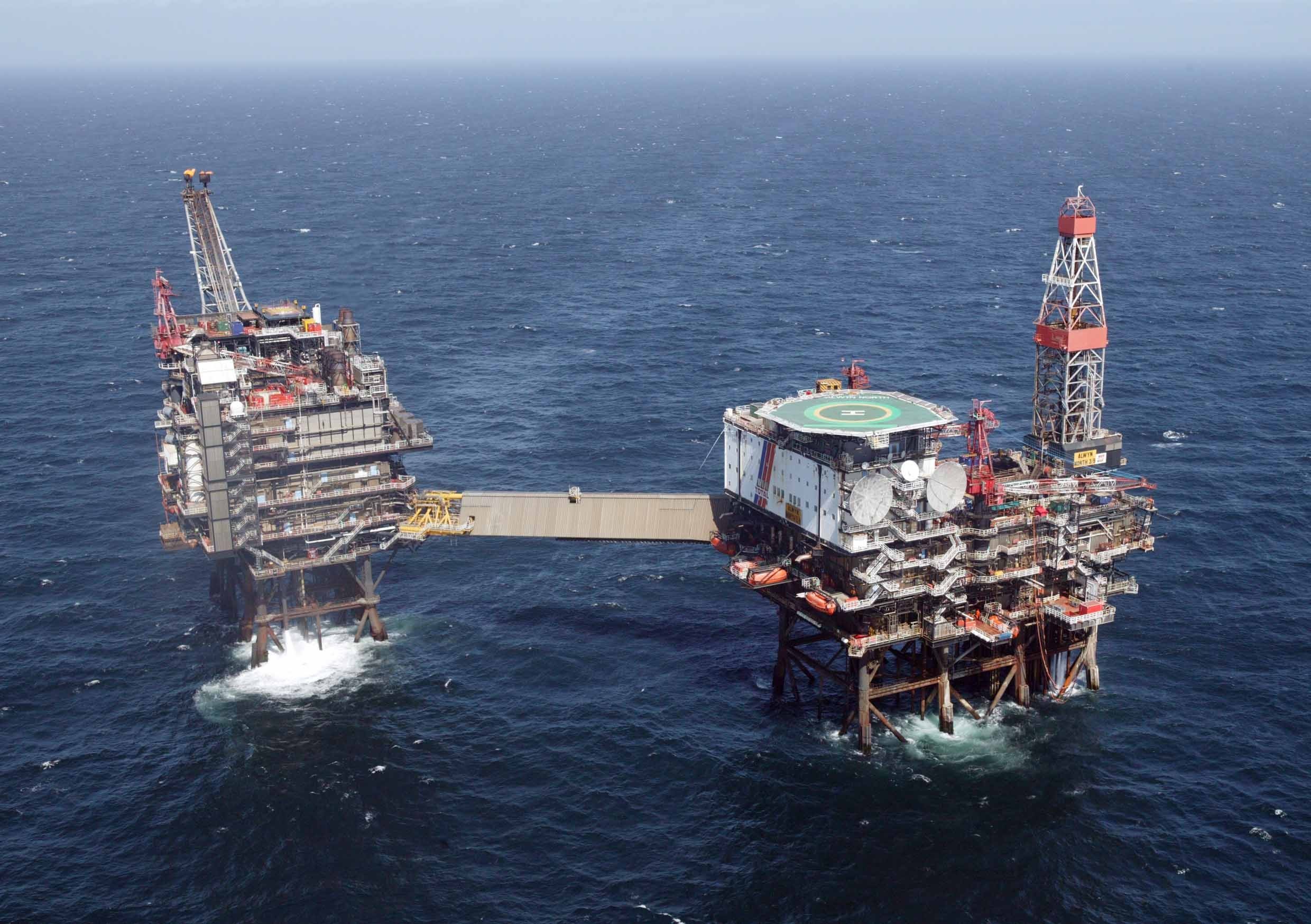 A trade union is ramping up its North Sea strike action plans after accusing employers of trying to impose "hated" rotas on its members.
Unite claimed Aker Solutions and Petrofac had taken the "brutal and scandalous" step of launching a consultation to "terminate and re-engage" workers on new contracts.
The two oilfield services firms said they had "entered into consultation" with crew over new contracts with a revised rota pattern and "enhanced" financial packages.
But union officials said the "disgraceful behaviour" would not go unchallenged and added two more 24-hour strikes to their industrial action schedule.
It means there will be a total of five full-day strikes on the North Alwyn, Dunbar and Elgin-Franklin platforms, operated by Paris-headquartered Total, over the coming weeks.
Five 24-hour strikes will take place at Total's gas plant in Shetland.
A continuous overtime ban will start on March 11.
It's understood a number of shorter, three hour stoppages will no longer go ahead.
Last month Unite members employed by Aker and Petrofac voted to strike over plans to switch crew from a two weeks on, three weeks off (2:3) rota to a 3:3, 3:4 schedule.
Unite said yesterday that it had been informed by Aker and Petrofac that their client, Total, would "not change its position" in the dispute, which could affect up to 250 workers employed on the installations.
Unite regional industrial officer John Boland said: "The actions by Aker and Petrofac at the behest of Total are brutal and scandalous.
"Instead of responding to the legitimate concerns our members have over the imposition of the hated 3:3 or 3:4 rotas in a responsible and constructive manner, the companies have responded by serving redundancy notices.
"This disgraceful behaviour will not go unchallenged and for this reason we have had no option but to increase the scheduled days of industrial action.
"Unite will robustly defend the interests of our members and will confront any intimidation by Aker and Petrofac blow by blow until they see sense."
In separate statements, Aker and Petrofac said that as part of their consultations, employees had been presented with updated contracts reflecting the new rota arrangement and a salary enhancement.
Both companies said they were committed to engaging with their offshore teams, trade unions and customer Total to bring the process to a close safely and fairly.
Total did not respond to a request for comment.
Last year crew working for Total on the North Alwyn, Dunbar and Elgin platforms went on strike over rota changes on several occasions.
An arbitration firm was brought in to help with discussions before workers accepted a move to 3:3, in exchange for a 15% pay rise.
Recommended for you
X

We must be bigger cog in renewables chain