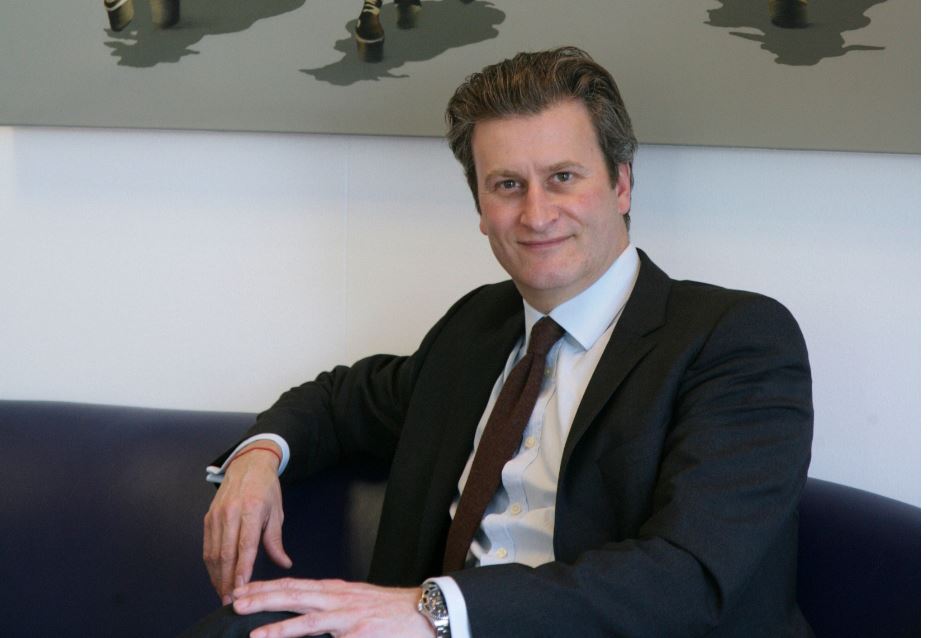 Cairn Energy's chief executive has said costs around the Kraken project will not deter the firm from further investment in the North Sea.
The Scottish oil firm yesterday posted a loss of almost £1billion in its full-year results for 2018, largely due to a protracted legal dispute with the Indian government.
It also booked impairment costs of £125m from the Kraken field, which it lowered production estimates for following a series of outages on the production vessel and weather-related incidents.
Cairn holds a 29.5% stake in the EnQuest-operated field, which has also spelled trouble for vessel-operator Bumi Armada.
Last week the Malaysian firm said it had taken impairment charges of £296.6m last year for delays in getting the FPSO (floating production, storage and offloading vessel) to final acceptance.
Despite this, however, Cairn said it will not be put off from further work in the region as it looks ahead to a campaign of four exploration wells in Norway and the UK this year.
Chief executive Simon Thomson said: "We have a big programme in the North Sea this year and we remain very interested in assessing further development opportunities.
"There are a number of things that we're working together with EnQuest and Bumi Armada, who have been operating the vessel, to resolve.
"The issues largely relate to the FPSO's performance and downtime and we believe there are a number of things we can do to address performance issues."
KRAKEN ESTIMATES
Cairn Energy lowered its production estimates for the Kraken field east of Shetland by 19%, or 6.8million barrels of oil equivalent, which was  later denied by operator Enquest.
Kraken produced 30,300 boe per day last year, according to Cairn, which was below expectations.
The estimate downgrade followed an evaluation of the reservoir performance, however EnQuest quickly responded saying the reserves estimate remains "materially unchanged".
EnQuest said the two firms use "different technical approaches" to Kraken's production forecasting, leading to a difference in reserves estimates.
Mr Thomson said the downgrade was "prudent" following work carried out by Cairn on the reservoir and the performance of the FPSO.
He added: "Every oil company has differing reserves and resources calculations
"Everybody will have different views, it doesn't mean one is right and one is wrong."
EnQuest said it did not expect to recognise an impairment charge related to Kraken in its full-year results, published later this month.
First oil was delivered from Kraken in June 2017.
INDIA DISPUTE AND EXPLORATION CAMPAIGN
Lower than expected production from Kraken was contradicted by strong performance from the Premier Oil-operated Catcher field, according to Mr Thomson, which Cairn holds a 20% stake in.
Last week Premier said record production from the Catcher FPSO of 66,000 barrels of oil per day in the fourth quarter helped it post its first set of profitable results since 2013.
Cairn said its stake in the project had helped provide cash to fund an exploration campaign in 2019 in the UK, Norway and Mexico targeting a billion barrels of oil equivalent.
Pre-tax losses were £955million in 2018, compared to a surplus of £205m the previous year, but revenues climbed to £310m from £25m.
Cairn's deficit was largely due to a write down of its investments in India, where it is embroiled in a tax dispute.
The firm said the Indian government was trying to retrospectively apply tax legislation introduced in 2012 to transactions made by the firm six years earlier.
Cairn is seeking £1billion in compensation, and earlier this week said an award would not be delivered before late 2019.
Mr Thomson said that does not change their position.
He added: "We have been seeking guidance form the arbitrary panel on the timing of the award. We have had to take a view that given their workload on the award that it won't be until late 2019.
"I would reiterate one key point that this in no way changes our confidence in the outcome. We remain very confident of our position in this."
Recommended for you

Results boost for Bumi Armada after Kraken issues resolved