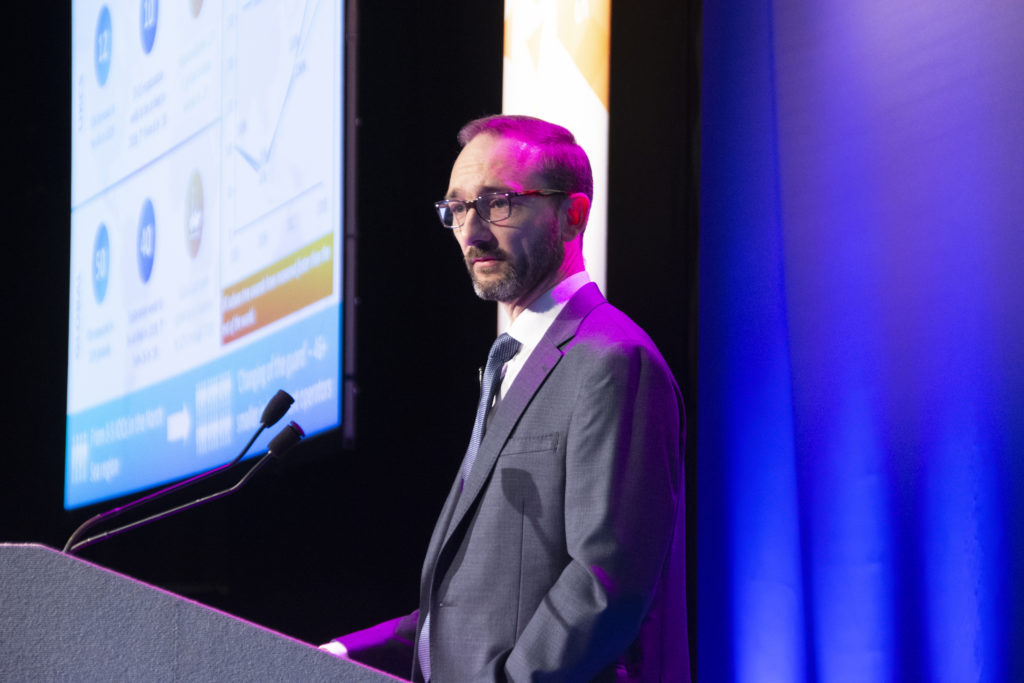 Competing for talent is among the "key challenges" the sector needs to tackle, according to Romain Chambault, European director for oilfield equipment at Baker Hughes GE (BHGE).
He was speaking at the AECC yesterday, stating that oil and gas is not seen as "sexy" and this needs to be addressed in order to attract the next generation.
Mr Chambault argued that more action on climate change and diversity could help bring in the next wave of workers.
He said: "We need to make this industry competitive. We are competing with other industries. If you ask a bunch of young people right now about what they want to do in future years, they probably would not end up telling you they want to work in the oil industry.
"It doesn't seem very sexy, it doesn't seem very attractive sometimes."
Earlier this week, Steve Holliday, the incoming president of the Energy Institute, said the industry's progress on diversity has been "glacial".
Mr Chambault agreed more action is needed.
He added: "It's not diversity for the sake of it. It's diversity to be able to be more effective.
"The second point is the energy transition. If we make this industry more motivated from that perspective, the younger generation would be more encouraged to come to work for us."
Recommended for you

D&I progress? Yes, but 'still too many NDAs being signed', says stalwart