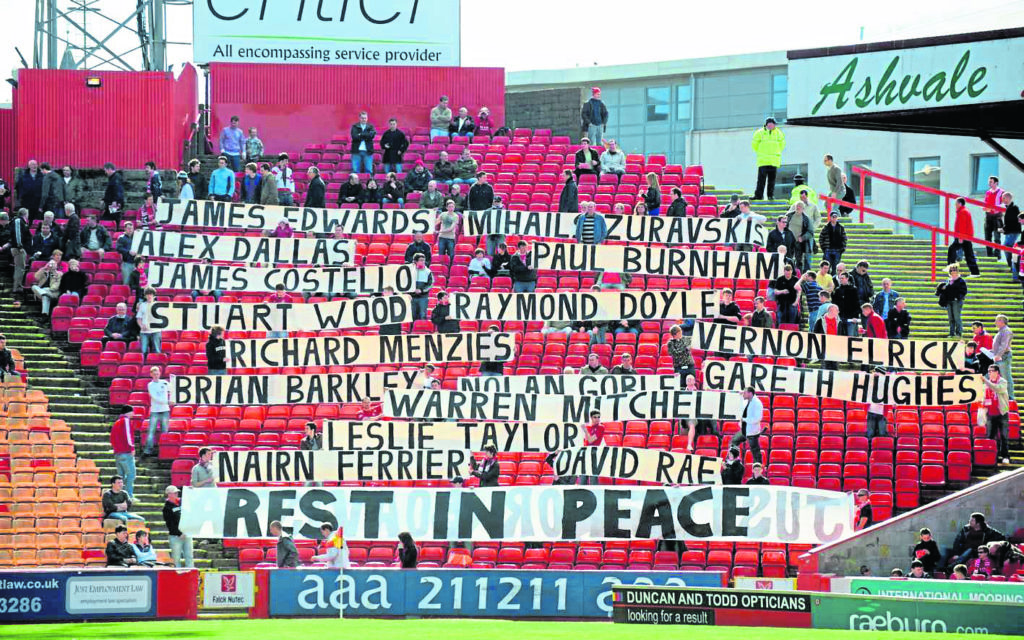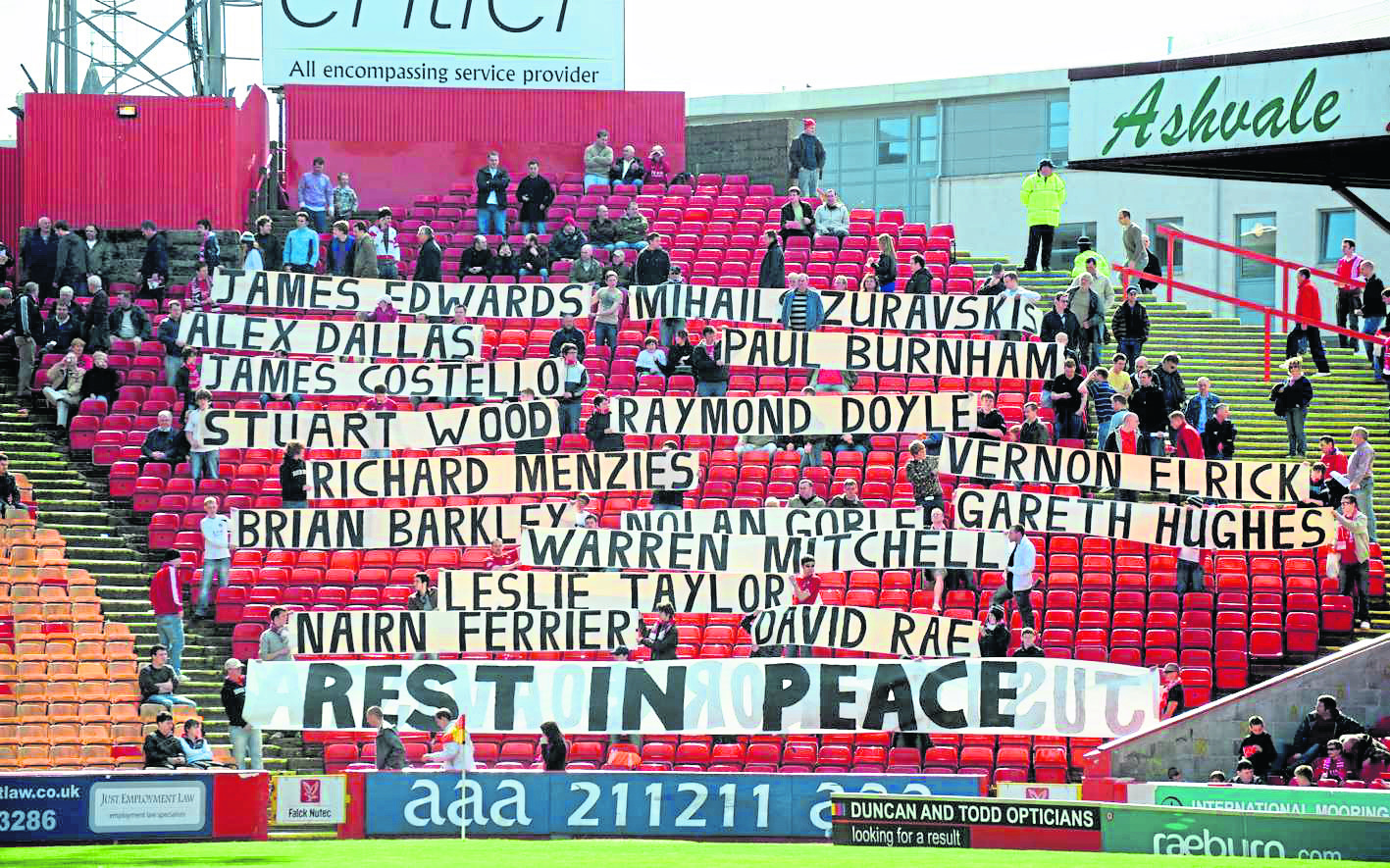 A decade on since a fatal crash in the North Sea, helicopter transport remains the "biggest concern" for the offshore workforce.
The oil and gas industry is today marking ten years since a Bond Super Puma helicopter came down 12 miles off the coast of Peterhead, killing all 14 passengers and two crew members on board.
A Fatal Accident Inquiry (FAI) found the crash came as a result of a catastrophic gearbox failure and was preventable had Bond followed the correct maintenance procedures.
Seven years later, another Super Puma crashed off the Norwegian island of Turoy killing 13 people. Investigators flagged "similarities" with the 2009 incident, with gearbox faults identified in both.
The Super Puma has since been removed from North Sea oil and gas operations, and safety body HeliOffshore said its members are working tirelessly to prevent any further incidents.
However, Jake Molloy, regional officer of the RMT union in Aberdeen, said a lack of confidence in helicopter transport remains a huge issue.
"It is still the biggest concern", he said.
"When you're living and working on a gas plant, where the potential for a disaster is huge, it beggars belief that their biggest concern is their transport to and from that place of work."
Industry body Oil and Gas UK said today's anniversary serves as a "stark reminder" that the sector can never become complacent.
A total of 33 people have been killed in Super Puma crashes in the North Sea in the last decade.
This has led to repeated calls from RMT and the Unite union for a Westminster-backed public inquiry into helicopter safety, and whether commercial pressures are affecting safety, such as appropriate time being taken to maintain and service the aircraft.
Aviation safety is reserved to the UK, and the Scottish Government last month decided not to back an inquiry, stating that work is already underway within the industry to review safety.
This includes the Civil Aviation Authority's post-implementation review of measures put in place after a crash off Sumburgh in 2013.
FATAL ACCIDENT INQUIRY
The FAI  into the 2009 crash only took place five years later. Families of the Sumburgh crash victims are still waiting for one.
An FAI is only launched if there is no prospect of a criminal prosecution.
Unions and family members have maintained that someone should be held to account for for the 2009 crash.
Mr Molloy added: "This has been an issue about corporate accountability. It's been running since Piper Alpha in 1988.
"The argument in law, in Scotland at least, is this identifying the 'knowing mind', the person who knew that this was an inevitable outcome. Who would that be?
"Justice is rarely, if ever, seen to be done. And quite frankly I think with the accident in 2009, I would go so far as to say someone should be in prison for what happened."
"THEIR MEMORY DRIVES US"
Bond, now Babcock Offshore, readily acknowledged they should have followed the clear terms of maintenance.
Reflecting on the 10-year anniversary, Babcock Offshore director Simon Meakins said the tragedy had a "profound effect on North Sea operations" and resulted in a "wholesale examination of safety".
He added:  "The 16 lives that were lost on April 1, 2009 will not be forgotten. Their memory drives us all to make offshore flights as safe as they can be.
"The helicopter industry has taken huge strides to enhance safety since the tragic events of ten years ago, but there is always more that can be done."
HeliOffshore has 120 members including the five main helicopter operators, and said work continues in order to strengthen the safety regime.
These include early detection systems for particles in the main gear box that can cause gearbox failure.
Work is also ongoing with maintenance workshops, terrain awareness warning systems, standardised flight operating manuals and safety intelligence work by analysing issues which could cause a helicopter to need to return to base.
Despite this, however, the workforce maintains that an inquiry is the only way to put the issue to bed.
Mr Molloy added: "If there isn't sufficient time to properly service and maintain, audit, review and carry out every aspect which makes these aircraft safe – if that's in some way being detracted from by commercial pressure, and we believe it is, then it's only a matter of time.
"If we're going to talk about the resilience of the helicopter fleet and the genuine safety concerns of workers across the industry then we need to grasp this nettle and deal with it."
Recommended for you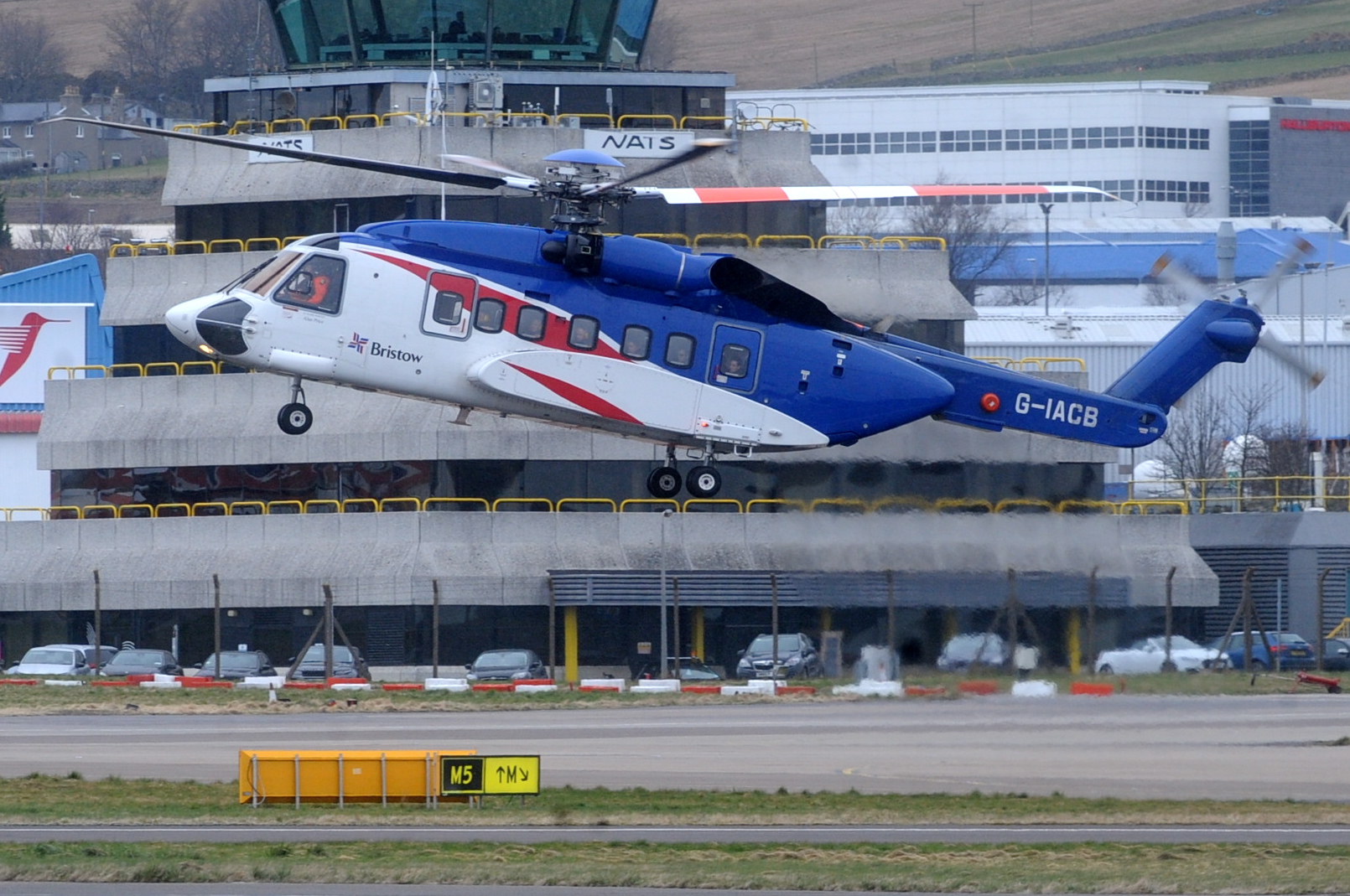 Lack of S-92 helicopter parts stifling growth, says Bristow CEO