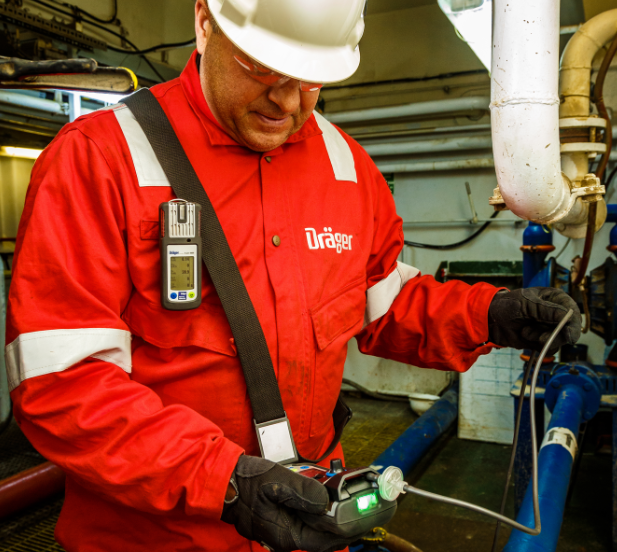 Life-saving equipment firm Drager has won three contracts worth more than £1 million to supply gas detection gear across 23 North Sea platforms over five years.
The deals include the provision of more than 1,700 personal gas monitors designed to warn workers of potential dangers.
Kit will also be provided to let workers quickly test the personal monitors while offshore, ensuring they are safe for use.
Lawrie Kerr, sales manager at Drager's marine and offshore business, said: "These contracts demonstrate the value our technologies offer in protecting personnel in oil and gas, as operators continue to invest in safety as one of their top priorities in exploration and production.
"The depth of expertise and breadth of the equipment portfolio at our Aberdeen base allows us to provide these life-saving technologies at short notice, and in large volumes for rental or sale to the upstream oil and gas, and downstream petrochemical industries."
Drager specialises in confined space and industrial maintenance operations, emergency escape and rescue, protection from carcinogenic substances, and equipment and training for fire and gas detection.
Mr Kerr added: "As new projects get underway, and efforts to maximise recovery from existing assets are developed, we continue to invest in research and development which will deliver further advances in life-saving technology for the industry."
Headquartered in Lubeck, Germany, Drager employs more than 14,000 people across 190 countries.
Recommended for you

Just 40m barrels added to North Sea reserves last year as FDPs slow