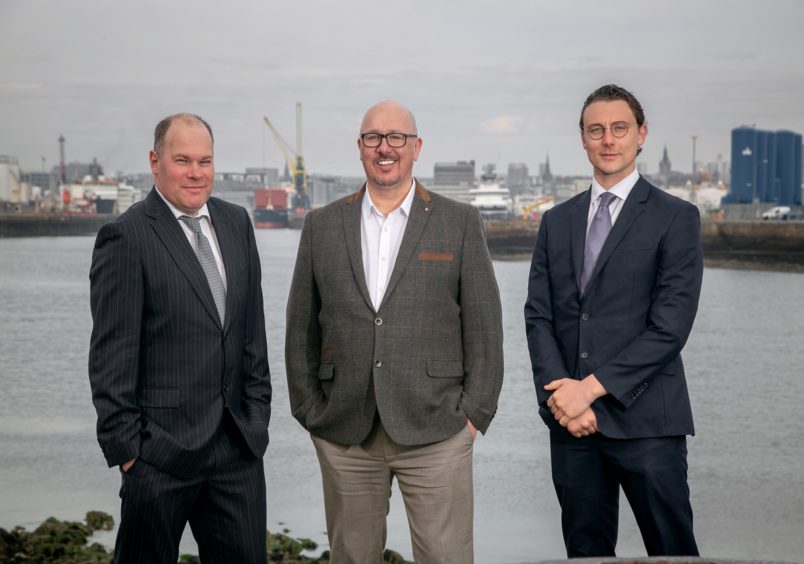 A subsea consultancy has announced the creation of 10 new Aberdeen jobs after raising £500,000 from investors.
Archer Knight will use the funds to grow the business and launch its market intelligence software throughout the subsea energy sector.
To support this, the firm said it will be immediately recruiting 10 new positions for the launch, scheduled to take place over the next six months.
The £500,000 equity raise came from 22 investors based around the world's main subsea hubs, supported by financing experts Gneiss Energy.
Co-founder and executive director Mike Watson said: "Our plan has always been to demonstrate proof of concept in the UK market and then expand our reach internationally as soon as possible.
"This raise ensures we now have the liquidity to deliver."
Archer Knight, which was founded in 2016, currently employs six staff and five contractors.
Fellow co-founder and executive director David Sheret said: "Our aim is to be at the forefront of subsea market intelligence and to do that we need to be distributing and pushing the information our clients require in a trusted, real-time manner.
"We plan to build and launch the platforms over the next six months and position ourselves as one of the leading market intelligence firms in the subsea space."
Recommended for you

New jobs as Aberdeen's Archer Knight acquires Singaporean intelligence firm