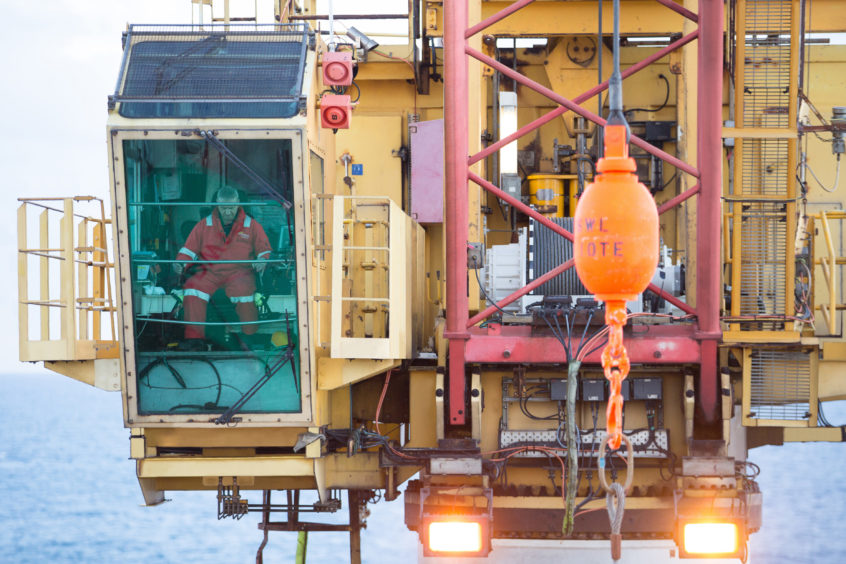 Energy services firm Sparrows Group has announced it has secured North Sea contract renewals worth £30million in the first quarter of the year.
The agreements are for crane management services with two oil and gas operators over periods of one and five years.
It covers 73 cranes on a number of manned and normally unmanned installations across the North Sea, including in the southern region.
Chief executive Stewart Mitchell said: "These contract renewals are significant to our business as they demonstrate that our clients continue to see the long-term value in our operations.
"Cranes are a vital component across the production and decommissioning phases of a field and as activity continues to increase it is imperative that critical equipment is correctly maintained to ensure integrity and safety at all stages of the lifecycle.
"We have been operating in the North Sea for more than 44 years so have an unrivalled breadth and depth of experience.
"We are the only contractor with the capability to maintain and operate the full spectrum of cranes installed in the UKCS – from first generation to the latest models.
"The ongoing success of our business is a testament to our skilled people who continue to deliver a high quality service."
Sparrows, which is headquartered in Aberdeen, employs more than 400 offshore workers in the UK North Sea.
Recommended for you

Exc: North Sea drillers warn of rig exodus amid 'minimal opportunity'