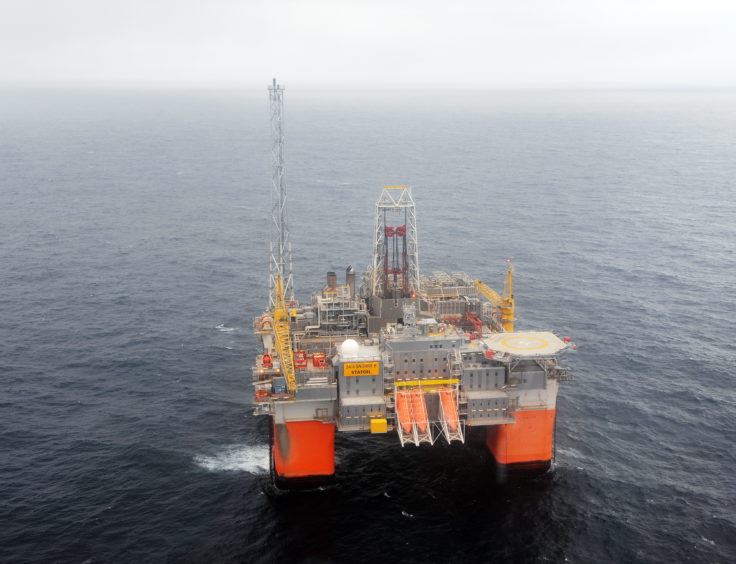 Norwegian energy giant Equinor has said it is "standing down" its emergency response after heavy smoke was detected at its Snorre B platform in the Norwegian Continental Shelf.
The Snorre B facility, located in the Snorre field, is a semi-submersible integrated drilling and process platform began production in 2001.
Police reports describe the smoke as "heavy" with emergency services alerted at 1:24pm local time.
Rescue forces sent helicopters to the site as well as "several" armed forces vessels.
Up to 121 people were  onboard the facility.
An Equinor spokesman said: "We are now starting to normalise the situation and preparations are being resumed.
"We are standing down on our emergency response."
Norway's Rescue Centre reported earlier today: "HRS received a notice of heavy smoke development aboard Equinor's platform Snorre B, 121 people on board.
"HRS assists Equinor with resources. Rescue helicopter from Floro as well as several vessels from the armed forces are sent.
"Equinor has its own helicopter and vessels in readiness."
Equinor had consent to use Snorre A until 1 May 2022 and Snorre B until 1 May 2021.
Remaining reserves in the Snorre field are estimated to be around 590 million barrels.
The field has produced 1929 million barrels of oil to date.
Last year, Equinor, formerly Statoil, announced it had gained approval for the development and operation (PDO) for the Snorre Expansion Project worth nearly £1.8 billion.
Recommended for you

Equinor told to up its game after 'major gas leak' averted on North Sea platform