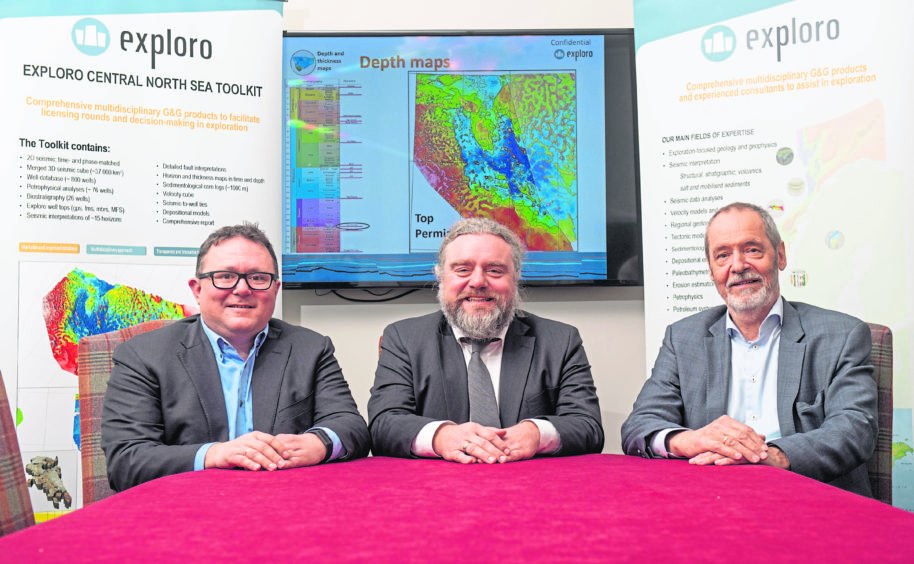 A Norwegian geological and geophysical market leader has underlined its commitment to the future exploration of the North Sea by opening an office in Aberdeen to serve its existing and new clients on the UKCS.
Trondheim-based Exploro Geoservices is an independent, privately-owned company whose studies and toolkits are widely regarded in the Norwegian sector as one of the most comprehensive products available to support oil and gas exploration, integrating multiple sources and disciplines into a consistent and customisable framework.
To date more than 150,000 man-hours have been invested in the toolkits alone. As a result, the company has helped oil companies acquire more than 100 exploration licences from locally-based to large multinationals in Norway.
Now, Exploro has set its sights on tapping into the Aberdeen-based market using experience gained in the NCS to investigate cross-border opportunities to unlock further potential in other parts of the mature North Sea and West of Shetland area.
It has opened an office in the city's Bon Accord Crescent and appointed Dr Bjorn H Karlstad to oversee the Aberdeen portion of the business.
"We are aiming to recruit locally-based staff as our business grows in Aberdeen," said executive chairman Dr Tomas Kjennerud, who will also spend considerable time in Aberdeen.
"Our toolkit products, which now cover large parts of the UKCS, have great potential for helping our clients from the exploration phase through to development."
Commenting on the opening of the Aberdeen office Dr Karlstad added: "Although our expert team has a lot of experience in supporting larger operators, we feel there are also untapped opportunities for smaller organisations who may not have a large geological team in-house.
"This is where Exploro comes in as we bring together top experts in geoscience to provide cost-effective, sophisticated tools which are tailor-made to clients' specific needs, whether for large or smaller companies. In the UK we see a very competent and innovative business environment, underpinned by the OGA which both encourages and assists exploration initiatives."
Recommended for you

Shelf Drilling Perseverance rig to depart North Sea for £58m Vietnam contract