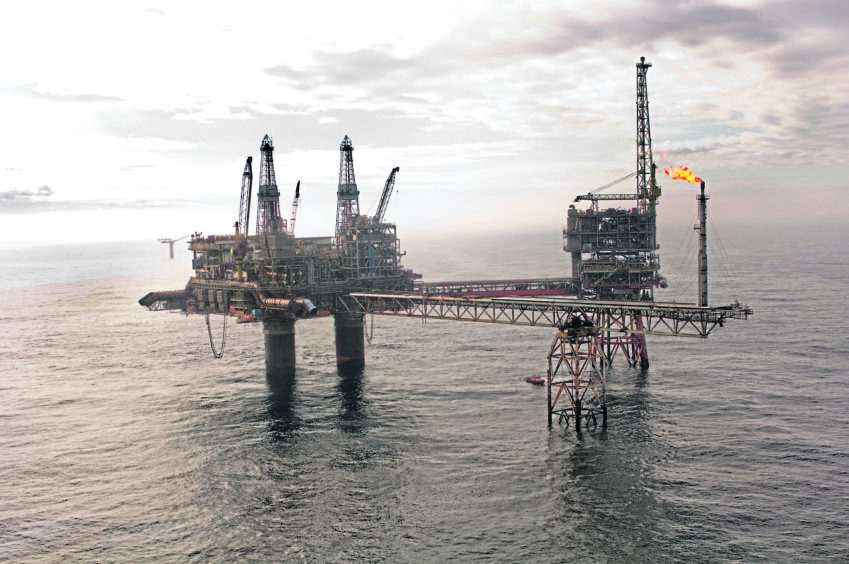 UK energy service companies have to be able to "walk and chew gum" if the industry's Vision 2035 scenario is to be achieved, a boss at the Oil and Gas Authority (OGA) says.
Service companies are expected to play a key role in delivering
£150 billion in extra turnover by gaining a larger share of export markets as part of the overall V35 prize.
But concerns have been raised that UK suppliers were so damaged during the downturn that they may struggle to meet demand as activity picks up in the North Sea.
For the sector to be considered world class it must have the confidence and maturity to cover bases at home and abroad, said Stuart Payne, OGA human resources and supply chain director.
Equally, in a competitive market some of the onus is on exploration and production companies to help.
Operators have to treat suppliers in a way that lets them invest in their businesses so they can export and deliver domestically, Mr Payne said.
It would also demonstrate that messages from the last four years around collaboration and risk and reward had been taken seriously.
He feels a turning point is being reached where the supply chain is not regarded as a "second thought" or support structure, but is playing an equal part alongside operators.
He said: "80% of industry jobs are in the supply chain. Most spend goes to the supply chain. Nothing happens without them."
Mr Payne was speaking before his first trip to the Offshore Technology Conference in Houston, where he will fly the flag for the UK supply chain. He said OTC was a "huge opportunity" to talk about the V35 opportunity and build a better network that supports UK exports.
British energy service companies have played a vital role in building world oil and gas and energy systems, and Mr Payne is sure they can continue to do so for years to come.
He said the "calling card" for those companies is their "North Sea pedigree" – their track record of mastering extreme conditions.
The US is the biggest market for the UK subsea sector, which has some of the best subsea fabrication and umbilicals capability.
And the UK can now boast quick turnaround times, a reputation it may have lacked in the past.
The prime example is Apache's Garten tieback to Beryl Alpha, which strode from discovery to first oil in just eight months.
Mr Payne described the project as a "fantastic advert".
The supply chain also needs to diversify deeper into renewables to achieve V35, he said, adding that he wants to see firms work on an FPSO one day and a wind farm the next.
"That's not spin," he said. "That's the energy transition in action and how we deliver V35."
Mr Payne, who co-chairs the industry's MER UK Supply Chain and Exports Task Force, is also involved in promoting the Energy Exports Conference.
The event comes to the AECC in June, in one of the oil industry's last hurrahs at the venue.
More than 20 global firms will showcase their projects, giving suppliers a platform to find out how they can contribute and meet new partners.
The event will be the setting for the launch of a new, simple guide that tells energy service companies who to go to for export support, whether it's Scottish Development International, the UK Department for International Trade, UK Export Finance, or trade associations.
"It's hugely important to connect all the resources," said Mr Payne. "We're asking companies to collaborate more, so we need to make sure we're a role model. Exporters should not have to chase support. We should come to them. Everything should be in one place and on one plate."
He added: "If we walk out of the AECC with a couple of billion pounds' worth of exports, that will be a great send-off party."
Recommended for you

'Milestone' moment for Moray West wind farm