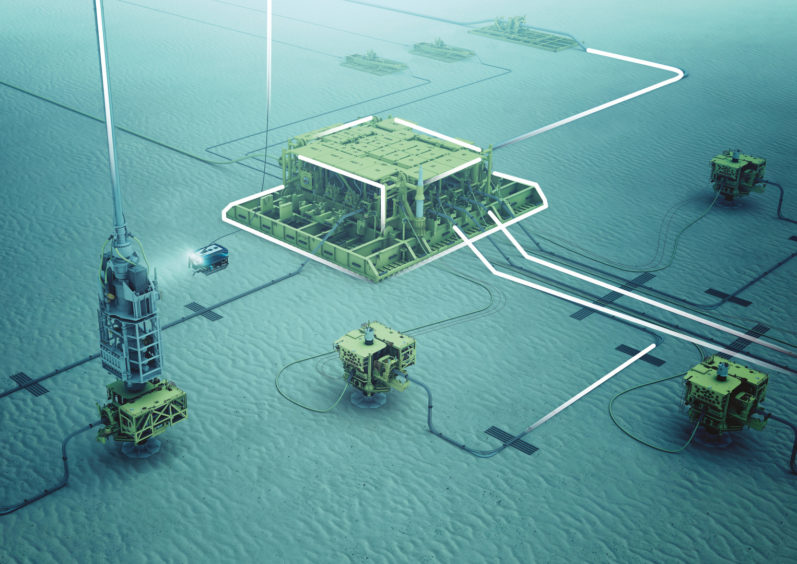 Plans for a multi-million-pound global underwater engineering "hub" in Aberdeen could see the Granite City become the focal point of UK expertise in renewable energy acquaculture, defence and oil and gas subsea technologies, it emerged yesterday.
Subsea UK chief executive Neil Gordon said the project, which was championed by Prime Minister Theresa May at last week's Scottish Conservative Party conference in Aberdeen, was much broader in scope than oil and gas.
While still at a very early stage, discussions over how the proposed hub would operate have involved people from many different sectors.
The plans are part of a £176 million "sector deal" oil and gas chiefs led by former BP North Sea boss Trevor Garlick are pursuing in an attempt to unlock up to £110 billion of economic benefit over the next 17 years – part of the industry's Vision 2035 campaign to generate £1 trillion of revenue over the period.
According to Scottish Enterprise (SE), most of the sector deal benefits would come from the underwater engineering sector.
Mr Garlick has told Scottish Affairs Committee MPs looking at the future of the oil and gas industry there is a "big prize" to go for in capitalising on the UK's global leadership in underwater engineering.
The proposal is for industry and government to co-invest £88m, comprising £53m from industry and £35m from the UK Government, to create a National Underwater Innovation Hub, which would link up regional "spokes" of expertise elsewhere in the UK to make the most of opportunities globally.
It would have its own chief executive and staff, and could potentially become home to industry body Subsea UK, which is at the heart of the underwater engineering centre plans and has, along with SE, funded
work on the initial business case.
Mr Gordon said: "There's been a positive reaction from government so far and there's a lot of work being done to fully understand the benefits."
Another key plank of the proposed sector deal, a National Decommissioning Centre, has already been achieved, while the final piece of the jigsaw would deliver co-investment in "transformational" technology to support the energy transition.
Recommended for you

Australia's Woodside pumps record oil and gas, eyes more FIDs in 2023