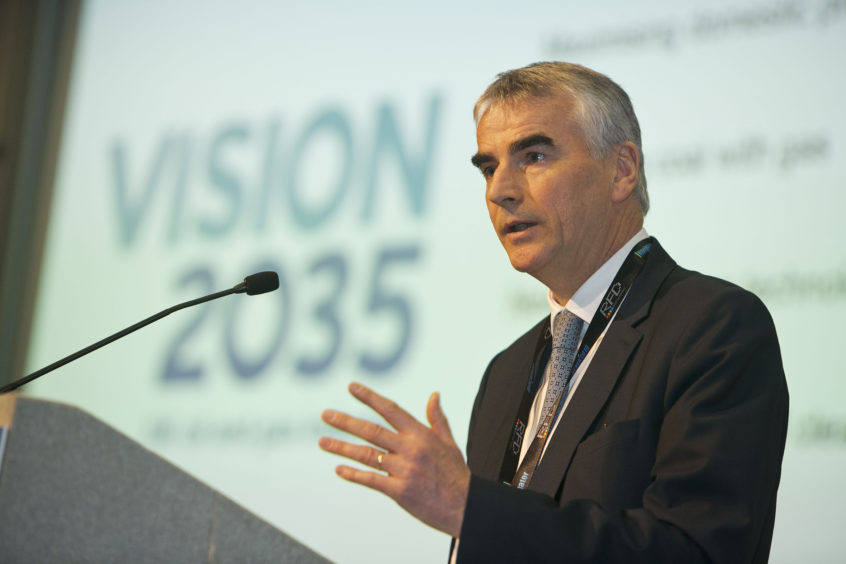 Energy giant Total has said it is just weeks away from starting up production at one of the UK's largest offshore gas fields.
Total has been working towards first production from the Culzean "mega-project" in the central North Sea, which is expected to produce 5% of the UK's total gas demand at its peak.
UK managing director Jean-Luc Guiziou gave an update at the Devex conference in Aberdeen yesterday, stating it will be "put into production in the coming weeks".
Mr Guiziou discussed the progress of the company in the North Sea, including the recent Glendronach discovery in the West of Shetland, and last year's £5.8bn takeover of Maersk Oil.
He said: "We have a lot to do and one of our first milestones to celebrate through the value created by merging Total and Maersk will be the Culzean development project, which will produce 100,000 barrels of oil equivalent per day – mainly gas.
"We are just a few weeks away from this great milestone for our company and we will continue developing the basin."
Culzean is estimated to hold between 250millon and 300million barrels of oil equivalent and is expected to continue producing for at least 13 years.
It was the largest UK gas field to be given the go-ahead in 25 years when it was sanctioned in 2015.
A series of milestones have been reached in the build-up, including the arrival of the Ailsa floating production and storage vessel to the field in September after a 12,000 nautical mile journey from Singapore.
BP (32%) and JX Nippon (18.01%) are co-ventures in the project, which is expected to reach peak production in 2020.
Total is currently the largest producer in the UK North Sea.
Mr Guiziou also highlighted the Glendronach discovery made in September, thought to hold 175million barrels of oil equivalent, and further exploration prospects this year.
Total is planning to drill new wells at the Isabella prospect in the Central North Sea, Aspen in the southern sector and a new well in its Alwyn area in the Northern North Sea.
Mr Guiziou added: "We've been part of two large discoveries in the last year, I mentioned Glendronach in the west of Shetland, we're also a partner of Cnooc who made the great discovery of Glengorm in the central North Sea.
"On the back of those two discoveries we maintain a steady and fairly high investment level in exploration.
"It is an exciting time to be working in the UK and I'm proud to lead our company here."
Recommended for you

Serica Energy balances buoyant results with 'wholly unwelcome' windfall tax