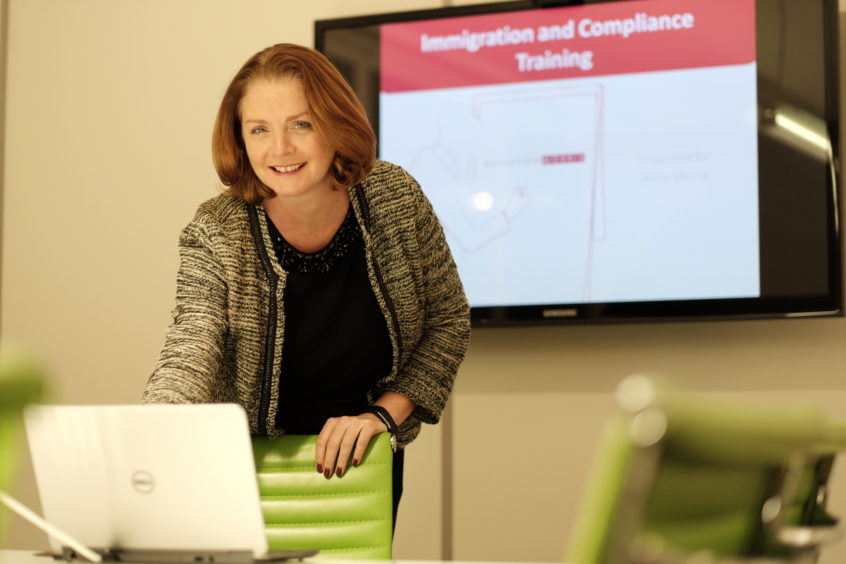 Renewed activity in the North Sea is seeing oil and gas companies ramp up recruitment into the region.
But with the price of the barrel having been so low for so long, and North Sea activity having stalled in recent years, employers face a depleted local talent market. Resident British and EU workers previously employed in the region have left to follow work in Australia, South America, the Middle East and other parts of the globe.
As a result, recruiting for the revival has become heavily reliant on migrant workers, who must first secure a Tier 2 visa to be able to undertake skilled work in Britain.
Home Office processing issues
Under current UK immigration rules, however, the process of hiring non-EEA nationals under the Tier 2 route can be protracted. The rules neither support employers in taking an agile or flexible approach to meeting their recruitment needs, nor do they have regard for the economic or commercial pressures facing companies in competitive markets.
Home Office visa processing is not conducive to quick turnarounds. In particular, where visas are needed at short notice, the process can create frustration for employers and employees alike.
For example, the Home Office meets only once a month to consider Tier 2 visa applications for skilled workers. This 'allocation date' is set as the first working day after the 10th of every month. To be considered for that month's allocation, employers have to ensure their Tier 2 application(s) are made by the 5th of that same month.
Applications submitted after the 5th have to wait until the next month's allocation date for consideration – with no guarantee the application will ultimately be successful.
While this fixed window provides a degree of certainty for employers during recruitment planning, the timeframe is clearly at odds where time-sensitive or emergency requirements are concerned. Employers need to be aware of how this impacts recruitment of non-EEA nationals, and factor this into their own internal processes and workforce planning.
Poaching workers
Likewise, poaching non-EEA employees from competitor companies may not be the silver bullet it first appears. Tier 2 workers cannot start working for a new company until their visa has been approved. This applies even if they are already lawfully in the UK.
In a further complication, depending on the circumstances, the employee may also have to return to their home country for the visa to be processed. Again, this has a significant impact both in terms of time and cost for the employer, and disruption for the employee.
Licence compliance
Looking more generally at HR compliance, employers currently recruiting under Tier 2 should be assessing the status of their sponsorship licence to ensure it remains up to date and compliant with Home Office regulations.
The decline in non-EEA employment levels in previous years among companies in the region may have resulted in reduced focus and attention on maintaining licences, putting companies at risk of Home Office compliance breaches.
Failure to observe sponsor licence duties, such as notifying of changes to Tier 2 worker circumstances or organisational changes, can result in suspension or even revocation of the licence, and by extension the loss of permission to hire Tier 2 visa workers lawfully.
So while the recruitment drive signals positive news for the region's oil and gas industry, employers should proceed with care when hiring and mobilising migrant workers to ensure their workforce needs are being met while avoiding Home Office scrutiny.
Recommended for you

Hiring: North Sea regulator advertises £118,000 a year decom job