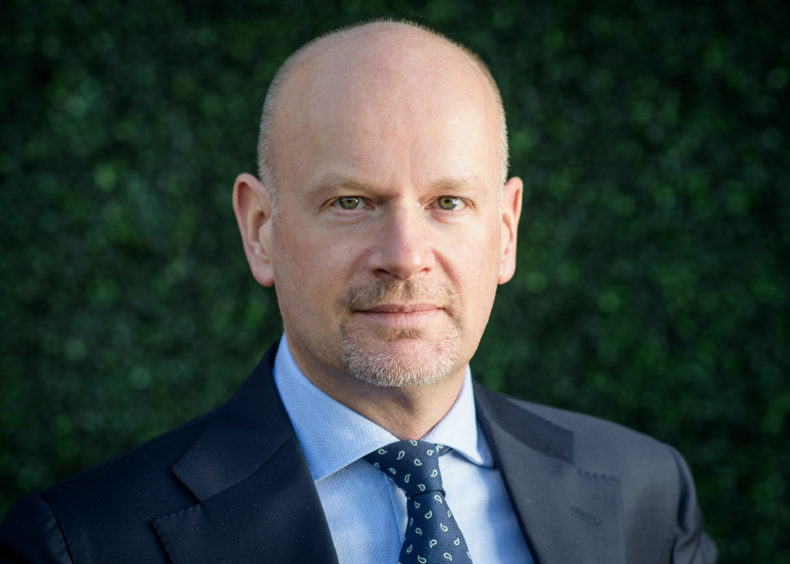 A new global oil and gas explorer has said it plans to target more North Sea wells in the future.
Seapulse was co-founded last year by private equity house Seacrest Group and I-Pulse, working on a range of prospects targeting billions of barrels of oil across Europe, southern Africa and Latin America.
Earlier this month, the Bermuda-headquartered company farmed into Boaz and Hinson, two North Sea prospects owned by Azinor Catalyst, with an agreement on a third named Goose expected shortly.
The three combined hold 495million barrels of oil equivalent, according to estimates.
Seapulse CEO Scott Aitken said the firm has been encouraged by recent discoveries in the North Sea, such as CNOOC's 250million-barrel Glengorm which lies nearby to Hinson.
He said: "Azinor has done a very good job in identifying significant prospects in the North Sea – they're adjacent to discoveries and infrastructure which are attractive as well.
"I think we've all been encouraged by the recent Glengorm success, which is in the adjacent licence to one of our prospects, Hinson.
"That goes to show there are other companies also seeing the play and prospect type we do and are having success in these particular geological features.
"We see the UK North Sea as a mature basin which offsets some of the more frontier plays that we are also active in.
"We certainly envisage further UK North Sea wells in the future."
Mr Aitken started his career 27 years ago with ExxonMobil in Aberdeen and has since worked around the world as a petroleum engineer.
He has held leadership positions within private oil companies for the last 15 years, including as head of High Power Petroleum, I-Pulse's oil and gas division.
Mr Aitken said Seapulse's model acknowledges that finding dry holes is an "inevitable" part of exploration and the firm aims to use high-quality data across each basin it operates in to identify the best available prospects.
The firm said its portfolio is estimated to hold gross resources of 17 billion barrels of oil equivalent.
The first phase of a 12-well drilling programme is now underway to test six billion barrels of gross resources.
Seapulse employs 60 people between bases in London, Dubai and its headquarters in Bermuda.
It has managed to remain lean thanks to recently-announced partnerships agreed with established players like Maersk Drilling and EnQuest, tapping into their expertise and preventing the need for recreating that in-house.
Mr Aitken added: "We very much focus Seapulse to be a very lean explorer. Our industrial alliances such as drilling with Maersk Drilling and development with EnQuest are just evidence of that theme.
"By having an alliance with them, it avoids us having to duplicate what they're already undertaking to an excellent standard."
Recommended for you

Dabinett: Horizon gets green light to drill high-impact North Sea target