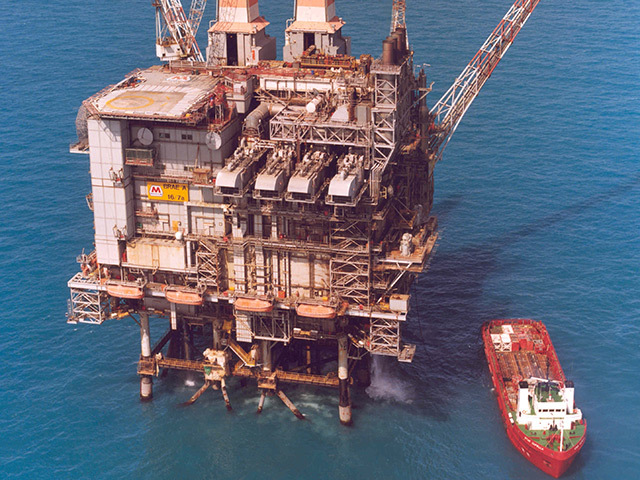 Marathon Oil UK has been fined more than £1 million for safety failures after a pipe ruptured and leaked more than two tonnes of high pressure, high temperature methane gas on a North Sea platform four years ago.
Staff on the Brae Alpha oil rig were put on high alert on Boxing Day, 2015 after a loud noise was heard from one of the modules at around 4.30pm.
All 100 individuals on board were accounted for, and nobody was injured or killed, however following the incident the Health and Safety Executive found that the offshore workers on the rig were put at an "unacceptable risk of serious personal injury or death from fire and explosion" as the pipework had not been properly inspected for years.
After the incident, HSE inspectors found the pipe had been corroded by salt water, produced by a fire extinguishing system on the rig that utilised sea water.
In Aberdeen Sheriff Court yesterday, Sheriff Morag McLaughlin fined the international oil giant £1,160,000 for the failures that led to the pipe breaking.
The company pled guilty to breaching regulation 4 (1) of the Offshore Installations (Prevention of Fire and Explosion, and Emergency Response) regulations 1995, and Section 33 (1) of the Health and Safety at Work Act 1974.
Because it was Boxing Day, there were few staff close to the location of the incident and no individuals in the module itself when the rupture took place.
However, Fiscal Depute Richard Brown told the court that had there been anyone inside the module and the gas had ignited, there would have been a "100% probability of fatality inside the module".
Other risks identified included possibility of injury from flying debris after the pipe ruptured, or inhalation of dangerous substances.
The HSE calculated there was a 5% chance of ignition.
In court this afternoon Marathon's defence solicitor argued the oil giant had put in place a raft of changes following the incident as part of efforts to avoid similar disasters in the future.
She argued that when the Energy Institute published its new guidance on corrosion management in oil and gas production and processing in 2008, Marathon was faced with an "immediate backlog" of inspections to carry out, and put in place a system to rank risks by priority.
The solicitor said Marathon accepted there was a failure in ranking the particular risk as "low", and highlighted that although the corrosion of the pipe was below the danger limit of 2.5 millimetres, given the rate of corrosion it would have been above the limit for years.
She highlighted that safety measures like gas detectors were in place, as well as auto-shutdown technology to reduce risks of safety threats like ignition sources.
Marathon also contributed £470,000 to the HSE investigation.
A spokesman for Marathon has been contacted for comment.
Recommended for you

'Staggering situation' as UK regulators not investigating North Sea rig incident