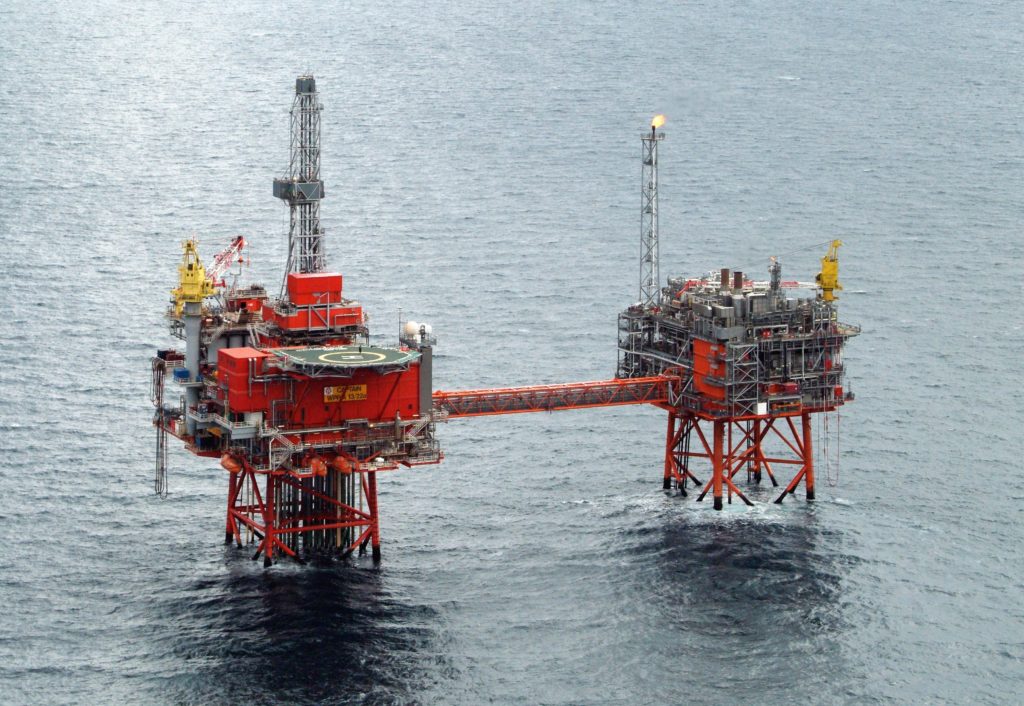 Aberdeen-headquartered Ithaca Energy said yesterday that it would snap up US oil giant Chevron's central North Sea business in a £1.6 billion deal.
The deal hands Ithaca stakes in 10 producing North Sea fields and continues the trend of North American majors selling large packages of UK assets.
ConocoPhillips recently agreed to offload its UK division to private-equity backed Chrysaor and Marathon Oil is divesting its North Sea business to RockRose Energy.
Canadian firm Nexen, which owned several North Sea fields, was acquired by China's Cnooc in 2013.
North American oil and gas firms Apache Corporation, CNR International, Suncor and ExxonMobil continue to own significant UK portfolios.
Ithaca, a subsidiary of Israel-based Delek Group, said the Chevron deal established it as the "second largest independent oil and gas producer" in the UK North Sea.
The firm will operate four of the 10 fields it is buying into – namely Alba, Alder, Captain and Erskine.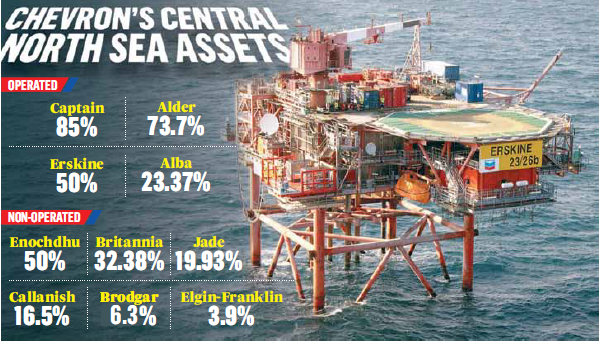 The acquisition, expected to close in September, boosts the company's reserves by 150% to around 225 million barrels of oil equivalent (boe).
It also lifts Ithaca's predicted production for 2019 by 300% to about 80,000 boe per day, from interests spread across 18 fields.
About 500 Chevron employees, including 200 offshore, will transfer to Ithaca.
Ithaca chief executive Les Thomas said there would be no job losses associated with the acquisition.
A spokeswoman for Chevron confirmed the company was retaining its non-operated stake in the giant Clair field, west of Shetland.
Chevron's UK Global Technology Centre will remain based in Aberdeen in London, according to the spokeswoman, who wouldn't say how many people were involved in that organisation.
It's understood that some Chevron employees will be redeployed within the California-headquartered firm, while others would have left as part of the divestment of the company's stake in the Rosebank project to Equinor.
Delek chief executive Asi Bartfeld said the deal was part of the group's focus on building a "world class" exploration and production business and that he saw "exciting growth opportunities" in the North Sea.
The deal will be funded through a combination of reserve-based lending and debt refinancing facilities.
Mike Tholen, Oil and Gas UK's upstream policy director, said: "This transaction is a further signal of confidence in the industry – and highlights how the hard work to improve the attractiveness of the UK Continental Shelf is enabling a diverse range of investors to play into the basin, reinvigorating activity.
"Chevron is one of the pioneering companies which began exploration on the UKCS more than 50 years ago and the company has gone on to make a vital contribution to the success of the UK North Sea.
"That being said, the sale, and indeed purchase of assets, is a natural part of the commercial life of the UKCS and presents new opportunities to maximise recovery.
"As our Business Outlook report showed, £200billion will be needed to be spent to find, develop and operate the reserves of the future and the UKCS is now in a much more competitive position to achieve this.
"Delek Group's acquisition demonstrates the potential for growth in the basin – key to achieving Vision 2035."
Recommended for you

Ithaca books Stena Spey for summer 2023