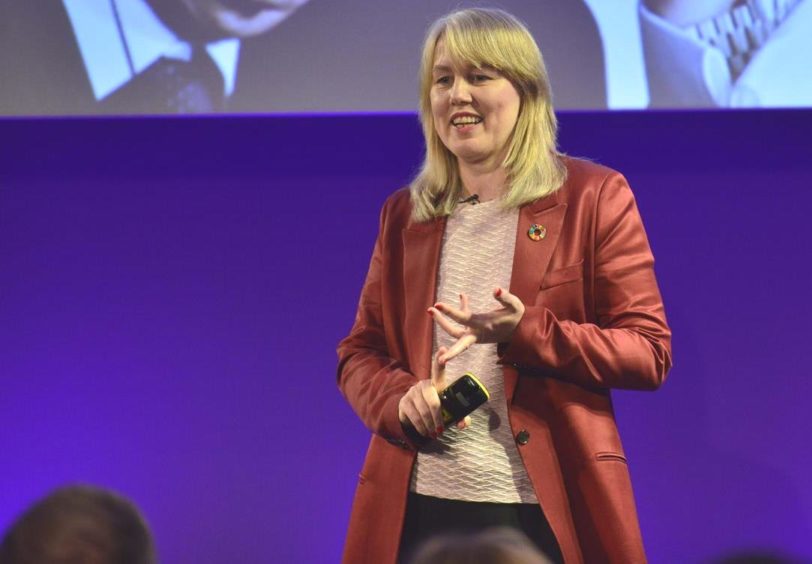 The UK energy sector is moving in the right direction "but not fast enough" to achieve an effective transition to net zero carbon emissions, according to a top climate strategist.
Gabrielle Walker, a climate change writer, broadcaster and strategist, said during Oil and Gas UK's (OGUK) Industry Conference yesterday that the sector needs to "be seen to take the lead" on climate change.
But she added that there is also a need to increase public confidence in the sector's desire to work towards climate targets.
She said: "What I'm hearing is that this is an industry that is not trusted on climate.
"But in terms of competence and engineering and realising projects I think this is an industry that's trusted, but in terms of motivations, maybe less so."
Ms Walker spoke frankly to those present from North Sea operators and others in the energy sector about the scale of the climate challenge.
She said the oil and gas sector must get itself on the "front foot" to change public perception about what it is doing to decarbonise the industry.
Ms Walker said: "The biggest thing is to change what we do, but there is also a big thing about how people speak about our sectors and we're not talking low carbon we're talking net zero.
"What people hear is that the oil and gas sector think it can keep on going, and it doesn't really matter as long as we're doing 'something' – which might not be what you want to say."
"One of the ways around that is to talk to people from outside the story."
Recommended for you
X

Updated: Hurricane hails first oil from flagship field west of Shetland